Reactions to the 2018 Oscars: The Good, the Bad, and the Weird
Hang on for a minute...we're trying to find some more stories you might like.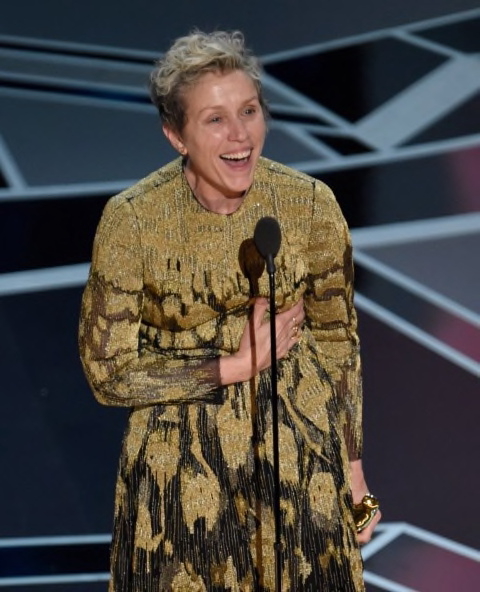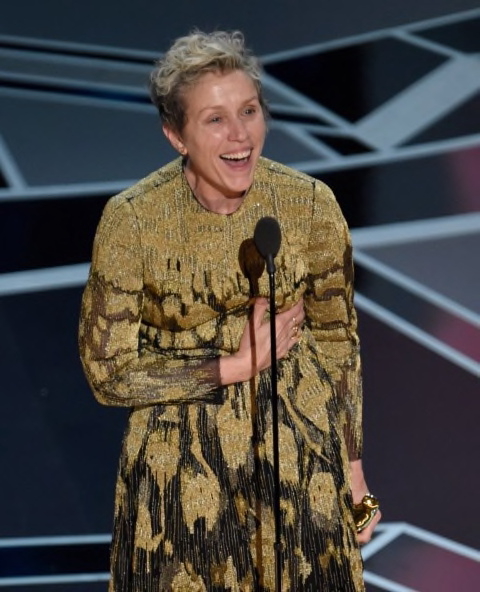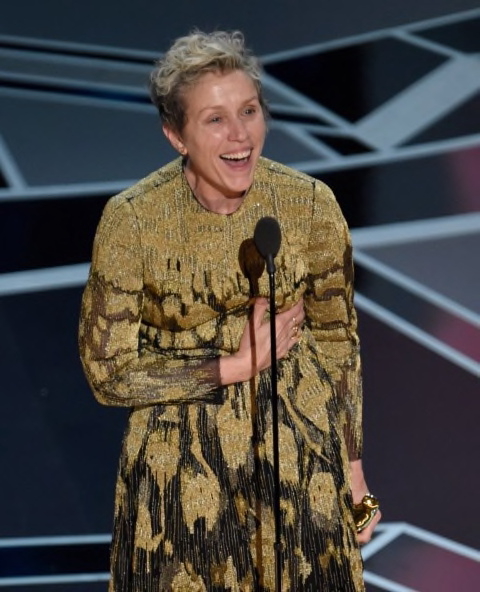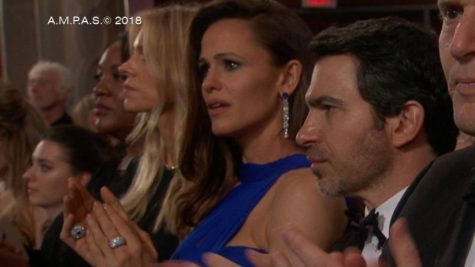 This prestigious awards show aired it's 90th ceremony on March 4, 2018. Jimmy Kimmel hosted for the second year in a row.
The Academy Awards was a mostly enjoyable watch this year, with career wins for certain actors and filmmakers, and hysterical moments provided by Kimmel. With that said, there were plenty of nuisances to be angry about, or at the very least, disappointed about at this year's ceremony. One of those gripes are concerning the film, The Shape of Water.
The Shape of Water was nominated for 13 Oscars, making it the tenth movie in Oscars history to have 13 nominations, according to Wallethub. The science fiction romance won Best Picture. Out of all of the possible contenders for Best Picture, I'm ticked off the most that this movie won.
For critics who appreciated The Shape of Water, they would say that the movie is an artistic masterpiece. The Shape of Water is about Elisa (Sally Hawkins), a mute, isolated woman who develops a unique relationship with a fishman at her job at a classified high-security-government laboratory. Some critics joke about the movie being a fish-banging movie, it doesn't sound very appealing to me because of its bestiality.  
With all due respect, I haven't seen The Shape of Water, but based on what I've heard about the movie, I perceive it as disgusting, and not a work of art. The director of the film, Guillermo del Toro won the Oscar for Best Director, but because of the reputation that The Shape of Water has received, I'm very disappointed that he won an Oscar too. If there was a mixup, similar to last year's Academy Awards, I would've preferred either Three Billboards Outside Ebbing Missouri, Get Out, or Dunkirk to win.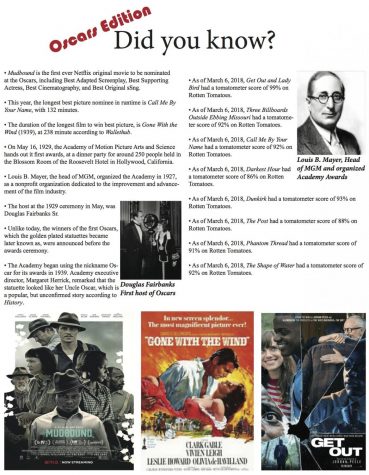 As for Best Director, I would've preferred the Oscar to go to Jordan Peele because he masterfully directed his debut film, Get Out, and while I applaud Christopher Nolan's directorial effort with Dunkirk, I would've preferred for Peele to win. With that said, one of the highlights of the night was when Peele won for Best Original Screenplay, so there's that aspect of Get Out to be excited about. As for Best Actor, I would've prefered for Daniel Kaluuya to win over Gary Oldman, but I do acknowledge that he's one of Hollywood's leading actors, and few actors could pull off a performance of portraying a historical figure, in a fat suit.
Speaking of which, one of the Oscars that I'm very happy about is Best Makeup and Hairstyling for Darkest Hour. I was rooting for Wonder to win, because the makeup was really good for the facial deformity of Auggie Pullman (Jacob Tremblay). But I'm satisfied with Darkest Hour's win because the makeup for Gary Oldman was so convincing as Winston Churchill, I didn't recognize Gary Oldman.
Another win I'm satisfied with at the Oscars is Frances McDormand for is Best Actress. She gave a really powerful performance as Mildred Hayes in Three Billboards Outside Ebbing Missouri, and I guarantee if I saw all of the other Best Actress nominees, Mcdormand would still probably destroy them all. Mcdormand's speech was also really empowering and inspiring.
Speaking of Three Billboards Outside Ebbing Missouri, Sam Rockwell won for Best Supporting Actor, which is a choice by the Academy I completely disagree with. Sam Rockwell and Woody Harrelson both gave great performances in Three Billboards Outside Ebbing Missouri, but I would've preferred for Woody Harrelson to win, because I liked his character more than Sam Rockwell's character. In any acting category, Christopher Plummer is the oldest acting nominee ever, at 88 years old, according to Wallethub