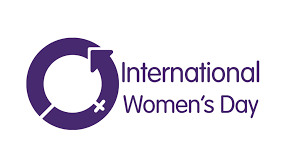 Monday, March 4
Late Sunday night leading into early Monday, a tornado ripped through southeast Alabama and killed at least 23 people and injured several others. This was one part of a severe storm system that caused catastrophic damage and unleashed other tornadoes around the Southeast. President Trump is set to visit this area on March 8.
Tuesday, March 5
Scientists in London have reported a second person cured of HIV. A patient in a study at University Medical Center Utrecht in the Netherlands appears to have been cured after a bone marrow transplant, according to a report being published Tuesday in the journal Nature. The patient is the second known person to experience sustainable remission from HIV with the first man, Timothy Ray Brown, being cured 12 years ago. In both cases, the men had cancer and were treated with bone marrow transplants from a donor with a mutation of the CCR5 protein, which HIV uses to enter certain immune cells.
Wednesday, March 6
North Korea is said to be rebuilding a missile launch site. After Kim Jong-un met with President Trump last year, North Korea began dismantling a site used to launch satellites and test technologies for its missile program. The country is now rebuilding the site called Sohae Satellite Launching Station, according to American military analysts. The news came on March 5, soon after Mr. Kim returned from Vietnam following the breakdown of his second summit with Trump.
Thursday, March 7
President Trump's former campaign chair Paul Manafort, was sentenced to 47 months in prison. This sentence comes after Manafort was convicted on one count of failing to file a foreign bank account, two counts of bank fraud, and five counts of tax evasion last summer. The 69-year-old faced a maximum sentence of 25 years which could've very well meant life in prison.
Friday, March 8
Today marks the 44th International Women's Day recognized by the United Nations. It was first established by women in Soviet Russia and furthered by socialist groups such as the Socialist Party of America, until the UN adopted it in 1975. Today International Women's Day is a public holiday and largely ignored depending on the country. In some places, it is a day of protest and in others, it is a day dedicated to celebrating womanhood. In the US there is both protest and celebration.