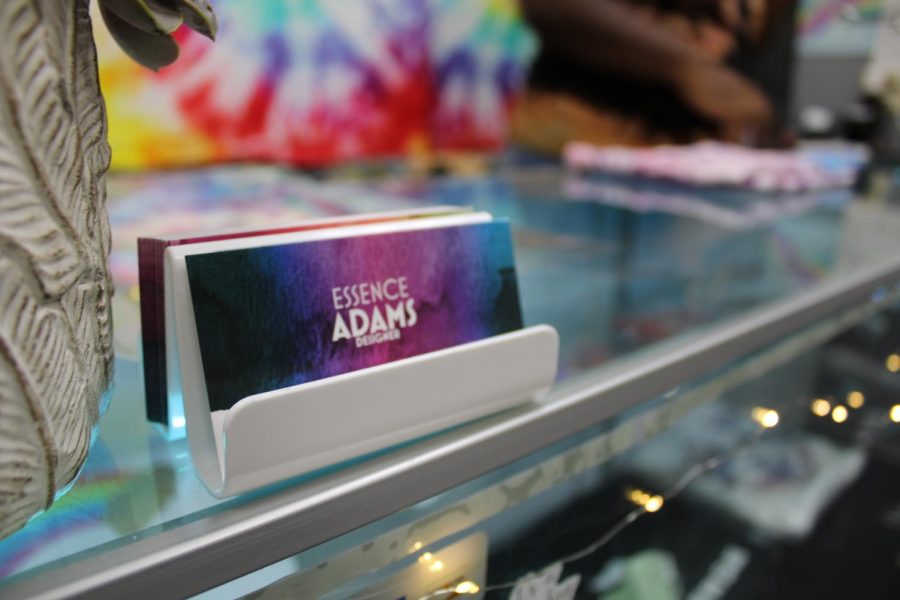 Essence Adams became her own boss at 16, selling t-shirts and many other items, in her store E's T's which opened August 16.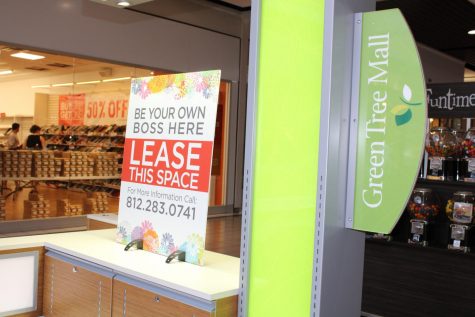 "I was going through Green Tree Mall and right beside Texas Roadhouse, there was a sign that said 'Be Your Own CEO'," Adams said. "At first I was giving away my shirts and I really believed I could [own a business]. I could be my own CEO if I wanted to."
Getting a store in the mall wasn't the only step Adams took. She started by tie-dying t-shirts in her house to build a product line. As sales increased, Adams needed to get more space. 
"We were adding more and more products and getting a good inventory- that's [why] we were able to open the store," Adams said. "It's just easier when you have [the] time. You shouldn't rush into building up [a business]."
Adams' mom, Dedra Adams, helped her dreams come true. 
"My mom is technically the owner," Adams said. "I didn't handle any of the paperwork because I feel like my mom would handle it better [since] she has a degree in business."
Her mom was not the only person helping Adams. She explains that she is a part of BAYA (Beautiful As You Are), a nonprofit organization that helped give her the confidence she needed to start her own business.
"BAYA has helped a lot," Adams said. "At least a year ago, I would never have tried to start my business. I am happy to say that I have so much confidence in myself and my capabilities." 
After five months of hard work, more challenges were brought their way.  
"Being as small as we are, it's naturally going to be really hard, especially when there is an Aeropostale [by you]," Adams said.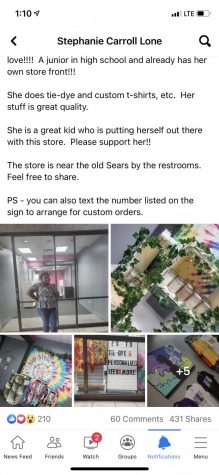 Even though there's a lot of competition, Adams gets a lot of support from many people. Science teacher, Stephanie Lone, created a post on Facebook getting many shares and likes.
"We [also] get a lot of love and support from the people that come by and I really appreciate it," Adams said. 
  With sales rising, Adams schedule can get hectic. 
"I come to school and as soon as I leave school, I try to get my homework done in the three hours I have," Adams said. "I immediately go to the store and work for three hours and then I get the rest of the day to get all my shirts made."
Although Adams is very busy, she is still able to make time for school.
"It's gonna be hard, I know that for a fact," Adams said. "I believe I will be flexible and try to keep it manageable."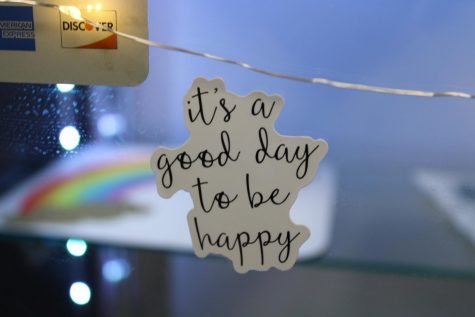 Adams enjoys making people's day and strives to show kindness.
"Our personal mission is to spread love through your dreams," Adams said. "With every shirt there's a sticker in it to make your day."
Adams says she hopes to inspire others while also becoming a store people want to frequently go too. 
"I hope that one day we become a household name and people know that we can make and bring their designs to life."
E's T's Instagram