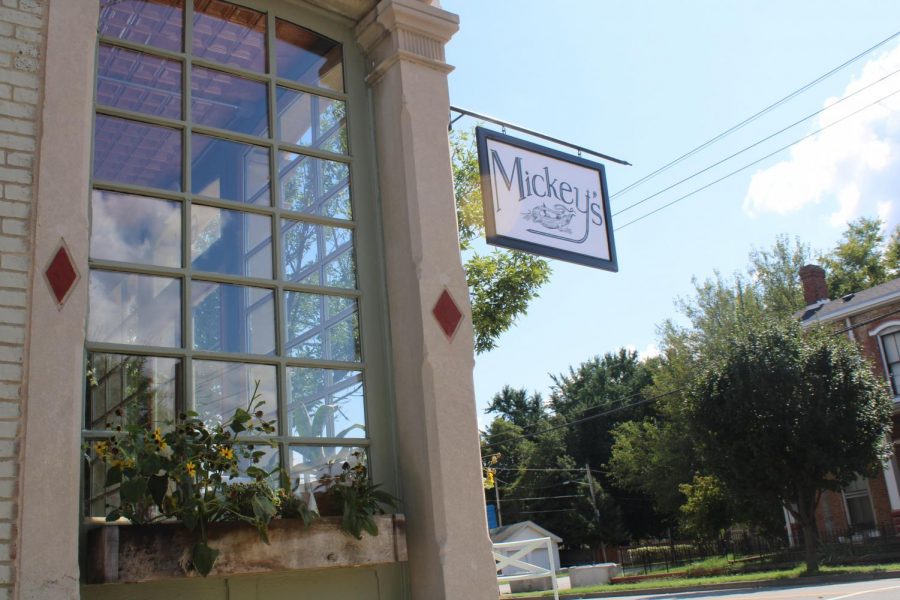 Out of all the new stores in downtown New Albany, there is a new coffee shop called Mickey's, formerly known as McQuixote in Louisville.
Sophomore Amelia Sekula and her friend Carson Long are both in AP courses and regularly come there to study.
"I was drawn to this place because it is close to my house and I love coffee," Sekula said. "I also love the environment here." 
As well as coffee, Mickey's also has a selection of shirts and tarot cards from local boutique Raven's Roost. 
"We ordered the iced caramel latte," Sekula said. 
Both girls had not been to the Louisville location which recently closed. Living very close to the coffee shop makes it challenging for them to not spend all their money on coffee and books.
Junior Sydney Zuckschwerdt, an avid fan of Mickey's, goes there many times with friends to study, do homework, and hang out. 
"I heard about Mickey's through my dad who tagged me in a Facebook [post] that said they opened," Zuckschwerdt said. "I love how peaceful the environment is there and all of the plants. Reading is one of my hobbies as well so I like that it is also a book store." 
When Zuckschwerdt goes there, she typically orders an iced vanilla latte with oat milk. She goes there with her friends sophomore Keerah Turner and junior Moss Atwood to study.
a said. "I also got a Shakespeare book and worked on my AP Psychology homework."
"I don't know the owner personally but I am pretty sure that I am a regular in his shop," Zuckschwerdt said. "During the week before school, I was there twice every day. Eventually, I would love to work in a coffee shop. I applied to coffee crossing but I am 15 so I cannot work there yet."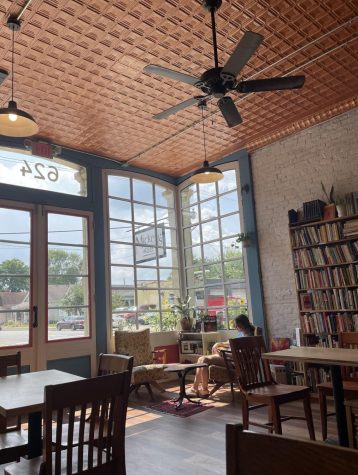 Senior Amelia Tandy has only been to Mickey's once. Her main objective was to be able to get books in a sustainable way.
"Finding Mickey's was really awesome because I was in need of new books to read," Tandy said. "Since Mickey's sells used books, it was a lot cheaper than going somewhere such as Barnes and Noble. It was also a plus that Mickey's sold good coffee as well."
Tandy has only been to Mickey's once.  During her search for books, she ordered an iced vanilla latte with almond milk. 
"I was drawn to mickeys because it was close to school," Tandy said. "It was also very cute on the outside and I loved the mural."
Tandy has not studied with friends although she thinks it is a good study spot. She hadn't known or been to the Louisville location before and would recommend it to other peers.
"I am excited that New Albany has a wonderful new local business," Tandy said. "It's great more businesses are popping up uptown as well."