Boys soccer team wears orange to honor Jacob Trulock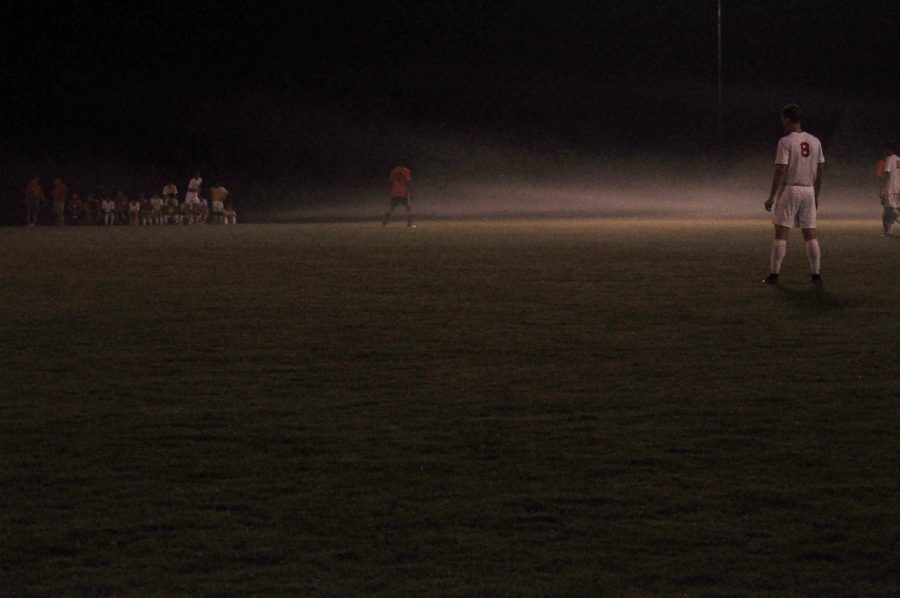 Last night the Bulldogs took on the Jeffersonville Red Devils. The game was an "orange out" to honor Jacob Trulock. During the game, fans could donate to the Jacob Trulock Scholarship Fund.
Both teams came onto the field sporting Jacob's favorite color– orange. New Albany had solid orange jerseys while Jeff had orange numbers on white jerseys.
The match started slow for the Bulldogs. The Red Devils kept getting the ball onto our side of the field. As the clock wound down, the players refused to. Subs went in, runs were made, shots taken, and fouls…lots of fouls. A total of 31 fouls were made by both teams. Fans, players, coaches alike were screaming their heads off.
The Bulldogs fell 4-0 to the Red Devils. Their next game will be Saturday, September 23 at home against Columbus East. JV will start at noon followed by varsity at 1:30.