Blake's Bops
Hang on for a minute...we're trying to find some more stories you might like.
NAV and Lil Uzi come together on "Wanted You"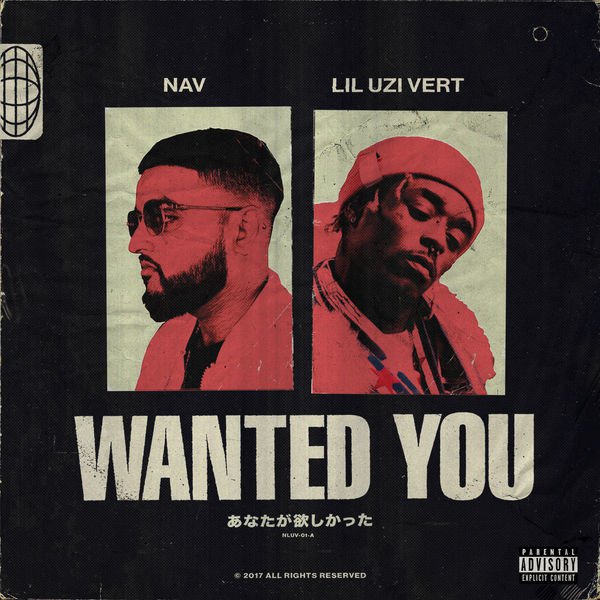 On Wednesday night, NAV posted on his Instagram a picture of a track cover, featuring himself along with Lil Uzi Vert. The caption of the post read "Tomorrow night 😈" and that informed us that the two rappers would be dropping a new single titled "Wanted You".
The track dropped last night at midnight and is available on Apple Music, Spotify, and a number of other music providers.
Since July when NAV teamed up with arguably the best producer in the game Metro Boomin and created the collaborative project Perfect Timing, the Toronto native has gone under the radar for the most part. The song is coming just a few days after NAV's 28th birthday.
July also happened to be the last time the two rappers came together on a track, with Uzi being featured on that same album in the songs "A$AP Ferg" and "NAVUZIMETRO#PT2."
Uzi is coming off his debut album Luv Is Range 2 that dropped in August, as well as "The Waye Life Goes" remix with Nicki Minaj that was released last Friday.
The three minute and 48 second track is produced by DJ Khaled, Cash, Ben Billions, and NAV himself.
The song is definitely in the "feels" category. Uzi handles the intro of the song, like he does with most any song he creates. A phone conversation is heard with Uzi talking to a female about a love topic.
The intro lets the beat drive the song, and NAV spits an impressive first verse. He sticks to talking about a girl who's done him wrong, and we've seen this flow from the XO Label affiliate in the past. "You hit me on my DM like a fangirl//Did you want me or did you want these bands, girl?//Now I know you just another Instagram girl" highlights his verse.
NAV raps the hook and ends with "Girl I can't believe I wanted you," repeated several times. The hook is placed three different times in the song, but I️ felt like it was too flat. NAV has built most of his former songs around the hooks, and this one didn't catch my attention like his past ones have.
Uzi has the second verse to himself, blasting off with "Man I swear these girls are see-through// Stevie Wonder, I can't see you" and delivers a solid flow through a solid rhyming pattern. "My new ***** better, so I️ cannot sweat her// Don't talk to that girl, that's a curve" ends his verse.
His part doesn't last long, but I can say after an extended period of time listening to Lil Uzi, his progress with rapping has tremendously lifted in the last months and with his debut album.
The third verse is Uzi going into what seems like another solo, but instead it turns out to be a back-and-forth trade off between the two. "I️ got lots of girls, no, there ain't just one of you// Off-White on my Prestos, all these girls I'm running through// I️ can't text her back, these Franklins what I'm thumbing through" showcases the bars both of the rappers bring to the table. To close out the final verse, NAV spits "Made her number one and you ain't even number two."
I️ really liked the way they chose to combine in the last part. That's something many rappers are underestimating, with only a few doing it. Uzi combines well with most rappers, and that's what makes him so diverse with his skill set. On the flip side, NAV is more of an artist you build the sound around, which explains why NAV isn't featured with very many other rappers.
Overall, the song focuses on relationships gone wrong, which both these XO labelmates have expressed in past projects and tracks. There's no word yet on whether this song is part of something more than just a single, but I️ look for the two to come together in the near future.