NAGB season summary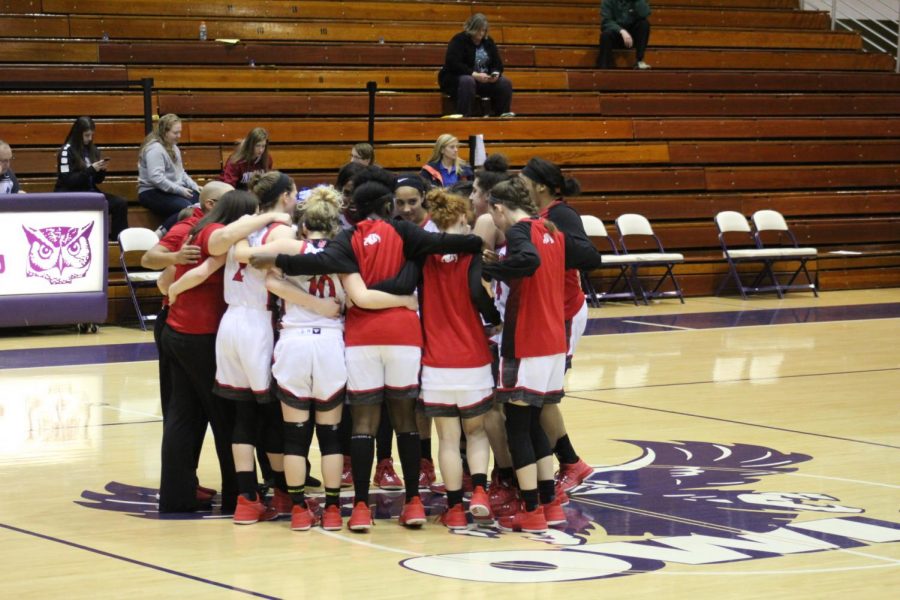 New Albany girls basketball fell to Bedford North Lawrence in the second round of the sectionals, but are satisfied with their winning season.
The Lady Bulldogs beat the Jennings County Panthers in the first round of sectionals due to a shot by senior Julyen Condra that put the Bulldogs in the lead with just six seconds left in the game. This shot prompted the News & Tribune to dub her "Clutch Condra".
"I was worried because I thought the shot wasn't going in," Condra said." I was so happy it went in because it helped us win just in time."
Condra ended the game against Jennings County with 18 points.
The Bulldogs were then set to take on the Bedford North Lawrence Stars in the second round of sectionals at Seymour High School. The Stars were six-time defending sectional champions. The Bulldogs beat Bedford North Lawrence 59-57 during the regular season.
"We beat Bedford during the regular season so we really expected to win the game," junior Alaysia Douglas said.
After a hard-fought game the Bulldogs fell to Bedford North Lawrence 49-50. Bedford North Lawrence went on to win their seventh consecutive sectional title.
"It was hard to lose because my season is over," Condra said. "High school ball is completely over for me."
The Bulldogs ended their season with 12-11. The three seniors have had a winning season every year they have played basketball for New Albany.
"A winning season is absolutely important and I hope we can have that again next year," Douglas said.
Condra is sad to see her time playing for New Albany coming to end but looks forward to the future where she will be playing college basketball.
"I will definitely miss my teammates the most," Condra said.
For the underclassmen, they are looking forward to their 2018-2019 season.
"I'm ready to get the freshmen who are coming in together and helping them understand how to play varsity," Douglas said.