Senior Aaron Mosley advances to semi-state, 40-0 for the season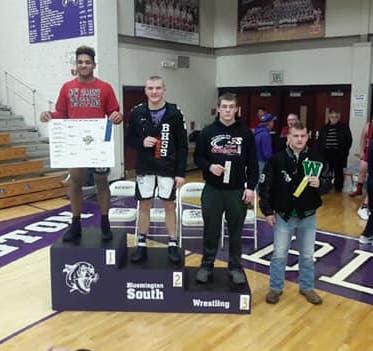 Hang on for a minute...we're trying to find some more stories you might like.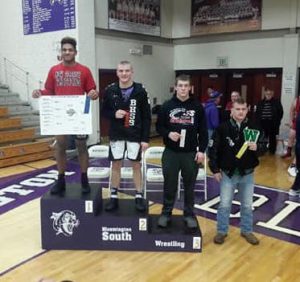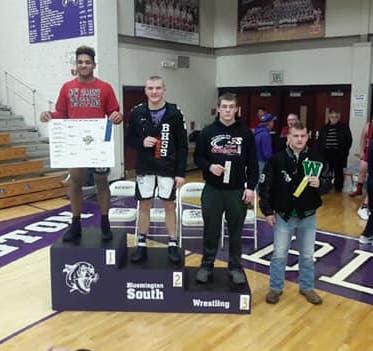 No. 6th ranked senior wrestler Aaron Mosley will compete Feb. 10 at the Ford Center in Evansville along with teammates Jaden Sonner, Tanner Probst and Terance Brown.
"Not only do I see myself going to state, I see myself winning state. It's always good to keep high goals and visualize them," said Mosley.
This 2017-2018 season, that mindset has seemed to work tremendously for Mosley. Mosley took the regional champ title February 3, his win at regionals was his 40th win this season.
"Being 40-0 feels pretty good but I have to stay humble and be unsatisfied," said Mosley. "I still haven't achieved my ultimate goal of a state title."
Mosley said it was hard for him to say who supported him the most this season.
"I have a very good support system," said Mosley. "My parents, my girlfriend, my teammates and the great man above, but I would say my teammate Jaden Sonner pushes be every day in practice to get better."
Not only does Mosley feel the support from his team, but he gives as much support back as he can. Being his senior year and having such an impressive season, Mosley stands out as a team leader.
"I don't give up when it gets hard and I do not let my teammates give up," said Mosley. "We push together and that definitely a mindset you need to have in this sport."
Mosley, who is currently ranked No. 6 in the state, will head to the 80th annual semi-state competition at Evansville's Ford Center February 10.