Rachael's Records // #5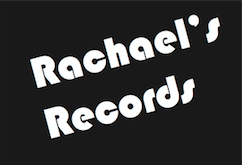 Hang on for a minute...we're trying to find some more stories you might like.
    1. Best of You // Foo Fighters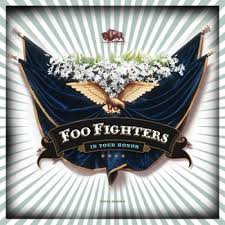 To start off, lyrically this is one of the Foo Fighters strongest and most moving songs in my opinion. The way that the melody and instruments escalate and flow with the words is so driven, it gives me chills every time I hear it. Lead singer Dave Grohl said the song was written when he was on a kick for writing songs about breaking away from things that confine you and "Best of You" is probably one of the best songs to portray that feeling ever.
"I've got another confession to make,
Listen to 'Best of You' here: https://www.youtube.com/watch?v=h_L4Rixya64
     2. Want You Back // 5 Seconds of Summer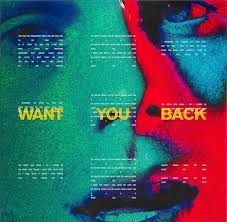 If you're looking for a classic pop song with a hint of an edge to it, you've got a winner. After a small hiatus, 5 Seconds of Summer dropped a new song with a more electronic feel to it, surprising (but not disappointing) their fans. The song describes the post-break up feeling of hopelessness, that you're never going to find the same love or feelings that person gave you. The lyrics contrast with the melody, making it an easy song to get lost in and play over and over.
"You know even when I say I moved on,
You know even though I know that you're gone,
All I think about is where I went wrong…"
Listen, stream and download the 'Want You Back' here: https://5sosuk.lnk.to/WYBID
     3. Take a Walk // Passion Pit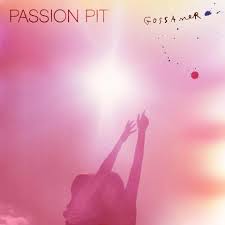 Ah, the perfect summer driving song. This song has always been one of my happy songs and will most likely continue to be. "Take a Walk" gives you hope for life and makes you want to accomplish everything possible in the world. Passion Pit has other popular upbeat tracks but this one is definitely my favorite. The underlying meaning to this song is brilliant though. Frontman Michael Angelakos revealed in an interview with TimeOut magazine that each of the verses in this song tells the story of a different one of his ancestors and how they dealt with the troubles in their life, as well as his experiences too.
"Honey it's your son,
I think I borrowed just too much,
We had taxes, we had bills,
We had a lifestyle to front,
And tonight I swear I'll come home,
And we'll make love like we're young…"
Listen to 'Take a Walk' here: https://www.youtube.com/watch?v=dZX6Q-Bj_xg
     4. Rollercoaster // Bleachers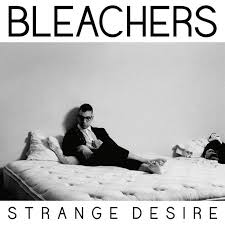 Let's keep up with the theme of summer driving songs, shall we? Indie pop is without a doubt the best genre to listen to when craving summertime and this song is the epitome of that. "Rollercoaster" talks about falling into a reckless, young, summer love and being obsessed with it. Producer Jack Antonoff's (worked with Taylor Swift, Fun, and Lorde) band uses synth-pop tones to capture the 80s pop sound perfectly (hence Swift's 1989).
"It was summer when I saw your face,
Looked like a teenage runaway,
Oh god I never thought we'd take it that far,
Some killer queen you are…"
Listen to 'Rollercoaster' here: https://www.youtube.com/watch?v=FmUw1MmIYvU
     5. i miss the old u // Blackbear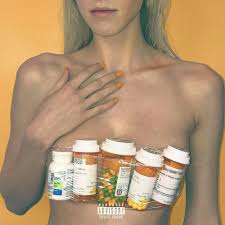 Blackbear is known for his brutally honest lyrics and he wins that title yet again. Off his successful album, digital druglord, that he released in 2017, "i miss the old u" tells the story of an ex-girlfriend who he describes as unappreciative, selfish, and materialistic. Knowing which chords to strike, Blackbear does an amazing job of using his emotions and hatred to make his listeners dislike the woman he's talking about just about how much he does.
"When it was on, we was on fire,
Even let you and your girls go whip the Ghost 'round town,
Draped you head to toe in GucciGhost, wow
And I never got a single f*****g thank you from you…"
Listen to 'i miss toehold u' here: https://www.youtube.com/watch?v=6Yk2sfg7WGs