On my mind…
United States and National news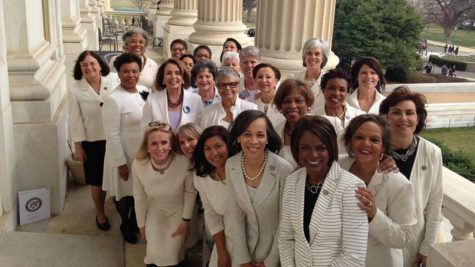 State of the Union Address & Democrats Guests

The guest list for the State of the Union Address has me floored. I was incredibly overjoyed to hear that people who had gone through such tragedy in the past few weeks/years were being recognized and heard by members of Congress. It was also absolutely incredible to see so many women put aside their bipartisanship and wore white to show their support for other women and women's suffrage during President Trump's 82-minute speech.

Measles outbreaks

A measles outbreak in Washington state has legislators weighing a vaccination bill. While a majority of people have been vaccinated for the measles, some parents who have chosen not to have this vaccination given their children have come down with the measles. Guardians of other children who are not old enough for their vaccines are too scared to even leave their house with their child in fear that the infants will catch the illness.
Hawaii might be the first state to ban cigarettes

While Hawaii cannot officially ban cigarettes in their state because that is a federal law, they are trying to make it to wear you cannot purchase cigarettes in their state until you are 100 years of age. It is wonderful to hear that state legislators are understanding the harmful effects of smoking and are trying to do something to prevent it.

El Chapo Court Case
 Joaquin 'El Chapo' Guzman, drug lord and leader of the Sinaloa Cartel, has officially plead not guilty to all 17 charges made against him in the Brooklyn courtroom. The group of jurors with seven women and five men, along with six alternate jurors — four women and two men —  were selected to spend the next three to four months hearing testimony regarding the most minute details of El Chapo's alleged crimes. Guzman is known for his infamous Houdini-esque escapes through hidden underground tunnels so hopefully once he is arraigned he will not be able to escape justice's clutches.

China putting Muslims in re-education centers
China has placed 1 million Muslims in internment camps as well forced Muslims to eat pork and drink alcohol, arrested Muslims for observing Ramadan, and placed Muslims in 're-education' centers to forcefully convert them and no one is talking about it. Only a handful of news networks and newspapers are reporting on this including The Guardian, The Atlantic and the Washington Post. This extreme form of islamophobia and hate-crime towards Muslims is incredibly misfortunate and needs to be talked about so that a tragedy like the Holocaust does not reoccur. No one should be generalized and hated for whatever religion they choose to observe.