On my mind…
The 61st Grammy awards, current memes, and music videos that don't match the song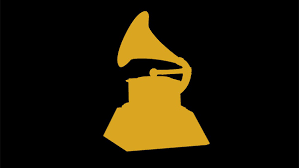 Grammys
February 10 Alicia Keys hosted the 61st Grammy Awards. The show was hosted by a woman this year and many performers were also women. Performances included Cardi B, Kacey Musgraves, Janelle Monáe, Camila Cabello, Katy Perry, Brandi Carlile, and Miley Cyrus. Music legends Dolly Parton and Diana Ross were recognized as the legends they are with songs from their careers.

Music Videos That Don't Match The Song

The YouTube channel LoveLiveServe has made several viral videos with the basis being music videos that don't match the song. The video will start similarly to every other rap/r&b music video out there and then the music will be a softer popular song. The group is seen lipsyching  the lyrics almost perfectly and it makes the video that much more hilarious and convincing. The editing and time that must have gone into every video just makes it even better and the group is definitely deserving of everything they've achieved.
The Shaggy Meme
The meme originated from an edited version of an episode that was posted in 2017 and has resurfaced. It is concept art that is understandable to many different demographic because everyone grew up watching Scooby Doo. The meme is hilarious because Shaggy is doing something that he's not known for doing and the meme isn't the same format every time. People are able to really add in their own creative opinion on the meme like you can with the best memes and that is why I'm claiming it to be the best meme of 2019.