All Around the World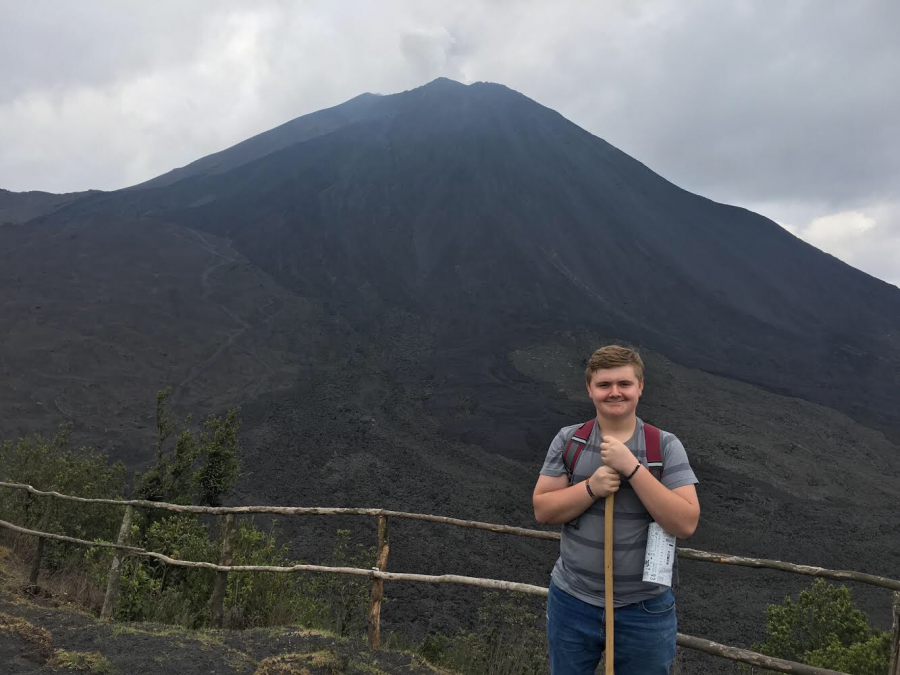 Sophomore Nate Wood went to Guatemala in the spring of 2019 to build a house as a mission trip with members of his church.
"Honestly, I thought it would be fun," Wood said. "I wanted to go out of the country. I wanted to go away with our church and I just wanted to experience the mission trip."

Wood explains he wanted to explore a new country.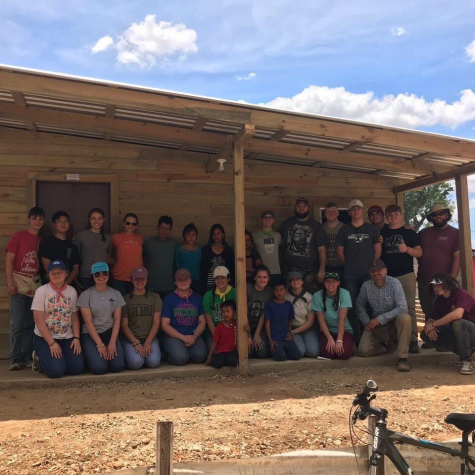 "Other than building the house, we stayed at this camp that had a swimming pool so we could swim," Wood said. "I ended up riding a horse up the mountain that was right next to a volcano. We [also] played a lot of ultimate frisbee [and] soccer."
Wood enjoyed many activities with his friends. 
"We ate a lot," Wood said. "There was [a] lady that was from Guatemala and she made us jambalaya, burritos, tacos, [and] tamales. It tore you up, but it was good."
Wood explains that the food was delicious. He explains that the food was fresh and grown on a farm. 
"Their food was all fresh. Nothing was processed and everything was straight from a field, straight from a cow."
While being in Guatemala, Wood had to adjust to not having indoor plumbing. 
"We had to save a lot of water," Wood said. "There was a big tank of water on top of where we were staying and that's all we could use to shower. So we were limited to one five minute shower a day. Especially coming back from a job site, you're all dirty."
Because they worked on the house, showering and getting off the dirt was a major challenge. 
"You're a thousand feet higher than we are now," Wood said. "When you look at the clouds, there is no gas in the air because there is barely any factories there. It's mainly sunlight and blue is all you see." 
Being in a place that had little factories made very scenic pictures.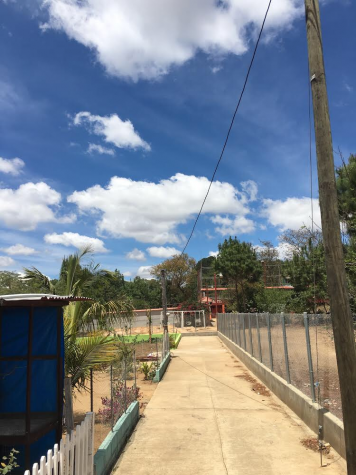 "Bring sunscreen," Wood said. "I had a friend there and he got burned and [so] he couldn't participate for two days because it was bad."
Wood advises bringing sunscreen because it gets really hot.
"Guatemala is a poor country," Wood said. "When you go there it's definitely humbling because you go there and it's like, 'Wow, I'm lucky for what I have.' I complain about not having something that people [in guatemala] would die for. But the Guatemalans, they are thankful for everything. They are just genuinely happy people."
Guatemala has helped Wood with being content with what he has and to be appreciative. 
"I did learn that I should be a lot more thankful for what I have," Wood said. "People that live in Guatemala they've never seen an iPhone, they have never seen a laptop."
Wood advises to save up money to venture to Guatemala. 
"If you can come up with the money, it's worth it."
"
"Warm. Enlightening. Cultural"
— Nate Wood