Letter about Jacob Miller from his best friend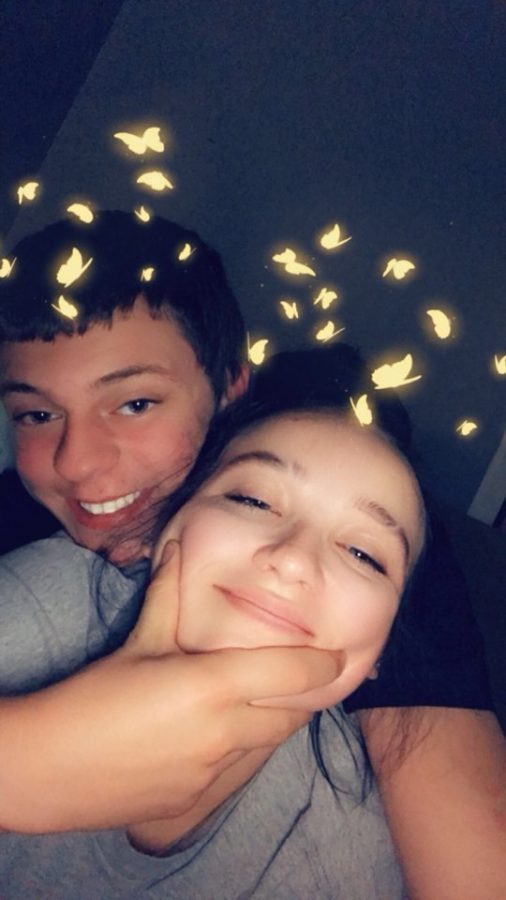 Written by Katie Volpert, 12
Jacob was the only person in the whole world that could lift my spirits when I was sad by giving me one, single hug that meant the world to me. I looked at Jacob, and I felt home. He was there for me whenever I needed him, and I mean really, whenever. There were times Jacob would walk up to two hours, yes walk, to me just to deliver a hug. He checked up on me DAILY. He never missed a day, even if I couldn't get back to him, he never skipped a day to check in on me. Even when his father passed away last year, he still made sure I was doing okay, when he was the one that needed someone to check on him. He cared more about my feelings than he did his. He was everything I never knew I always wanted.
He made everything seem clear to me, as if I didn't have to plan anymore, like I was actually living. I looked at Jacob, and I felt home. If I was sad, he was my shoulder to cry on, but he wouldn't let me stay that way for too long before picking me up and telling me I'm strong, and that he was going to help me through this. If I was hungry, Jacob was on his two feet, on his way to deliver something to make sure I had something to eat that day. It didn't matter if he had to walk 10 minutes or 2 hours, it made no difference in his book. He always made sure I had food in my stomach, and a smile on my face. He holds a place in my heart that no one could ever fill.
I will forever remember the very last text message he sent me. It was at 2:33 am. He said, "Hey I can pick you up now". He was trying to get my attention. We were supposed to hang out Saturday night but when it hit midnight I went to sleep assuming he got busy. That last message I got from him while I was asleep. I still wonder if it could have been different. If I had responded to that text. Jacob was always one to reply right away, no matter what. When I sent him a message that morning, when I woke up, I got no reply. Hours went by, and I was worried, but never expected this. Then I found out. We were just on the phone, talking about how excited we were to hang out that night. One of the questions he asked me was "Have you eaten today? If not, I can bring you some food".
I wish I could have saved him from this. I know I can't blame myself but sometimes I wish I had stayed awake, if only I had known I could have saved my brother. I still imagine that he's with me. I imagine what he would say. Sometimes it feels like he's still right beside me, like he always was, and other times, it feels like he's gone, and that, that is the difference between me smiling or crying. I have to remind myself that some birds aren't meant to be caged, because their feathers are just too bright. But still, I miss my best friend. It's hard for our brains to accept you see that someone every day, and then, they're gone. The worst day of loving someone is the day you lose them. All the prayers, all the crying, all the grief cannot make up for the hole that is left, where the person you cared used to be
"
See more from Jacob's friends and teachers in the February issue of The Blotter."
The takeaway is, no one is promised tomorrow. I want you to promise me something, if you love someone, you tell them. I wish I could have just had one more minute, 60 seconds, to tell him how much I appreciated him, and how much I truly loved him.