Hurry! We've got a Covid-19!
Large scale events are either being cancelled, postponed or held without live audience, due to over 1,000+ cases of and 32 deaths of Coronavirus in the United States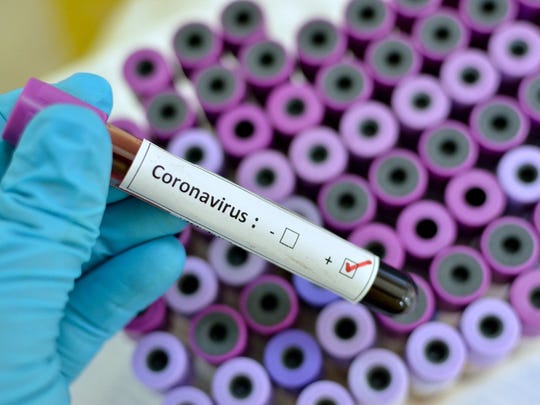 Nothing is safe. Large scale festivals, political events, athletic activities, and tapings of television shows and movies have been deeply affected by the virus. Bloomberg even published an article titled "Coronavirus conference gets cancelled because of coronavirus."
Festivals and conventions
A big technology and social media event called the 34th-annual South by Southwest Festival, held in Austin, TX after tech companies, including Apple, Facebook, Twitter and TikTok, has been cancelled. The sprawling music, tech and film festival was set to run March 13 to 22. However, festival organizers have said they did not have insurance to cover cancellation by pandemics or communicable disease, and that they would be laying off a third of their full-time staff, so the event could not carry on.
The Coachella Valley Music and Arts Festival", held in Coachella Valley, CA, has been pushed back from April to October 9 and 18. The festival is known for being filled with nonstop music, celebrities, and bold fashion statements. The 2017 festival was attended by 250,000 people and grossed $114.6 million, according to Forbes.
The Tucson Festival of Books", which was planned for March 14 and 15, was also cancelled. The book festival is one of the biggest in the country and usually draws over 100,000 people to Tucson, Ariz. The Los Angeles Times postponed its 25th-annual Festival of Books, originally scheduled to take place in April on the University of Southern California campus, until October.
The Entertainment Software Association (ESA) confirmed Wednesday that the Electronic Entertainment Expo, North America's largest video game convention better known as E3, has been officially canceled due to coronavirus, according to The Washington Post. The convention was scheduled for June 9-11 in Los Angeles, CA.
Emerald City Comic Con has been delayed. The organizing body behind Emerald City Comic Con, the largest convention of its kind in Seattle, Washington, announced on March 6 that it will postpone the event until sometime this summer. The event was to run March 12 to 16.
The latest festival to cancel in the wake of the virus — which has spread to 38 states and the District of Columbia — is Knoxville, Tennessee's Big Ears Festival, which was slated to take place from March 26-39.
Political Events
Democratic Presidential Candidates Joe Biden and Bernie Sanders cancelled rallies in Cleveland, OH, recently. The Democratic Debate in Phoenix, AZ is set to continue still just without a crowd.
A staffer for US Senator Maria Cantwell (D-Washington) has tested positive for coronavirus. Supposedly, the staffer has had no contact with the senator or other lawmakers. However, the diagnosis led Cantwell to close her DC office for the rest of the week.
Seven federal lawmakers since March 8, including Senator Ted Cruz (R-Texas), announced they are self-quarantining after coming into contact with people who have tested positive for the virus. One of the seven recently travelled on Air Force 1 with President Donald J. Trump prior to self-quarantining.
Sports
Without fans in the stands
Sporting events are taking a big hit in the money department because they are either being cancelled and refunded or continuing but without spectators there that bought tickets, are staying in hotels and buying concessions. For instance, the NCAA Division I tournament, which brings in $1 billion a year in revenue, mostly generated by March Madness according to Business Insider, will carry on but without fans in the stands. Other athletics being affected are the men's basketball conference tournaments for the NCAA (like the BIG 10, ACC, and PAC 12), which started this week with fans but will have to have the next round without a crowd. The National Basketball Association (NBA) suspended the season on March 11, after a player for the Utah Jazz tested positive. The NBA will not be playing ANY games for the time being to protect crowds, athletes, and coaches alike. Basketball isn't the only sport affected, either.
Rule Change
Volleyball may not be a contact sport, but everyone touches the ball. The Amateur Athletic Union (AAU) volleyball, paired with health services and the Centers for Disease Control (CDC) has established temporary rules to minimize germs spread with game rituals. Normally, the game start with shaking of hands and wishing good luck between competitors, and ends with a similar gesture. However, the new guidelines want athletes to start on the end line and when the referee blows the whistle to start the game teams are to line up on their prospective attack lines, wave and say an audible good luck/good game. Teams and coaches are also requested not to high five but to touch elbows instead. Referees have also been asked to used sanitizing wipes like Clorox, to wipe off the ball between sets and matches.
A huge tournament called the Mideast Qualifier (MEQ) that helps to determine ranks and gives teams a chance to go to Nationals in Orlando, FL for free, has been cancelled without word of if refunds for hotels, tournament fees, etc will be allocated. This will more than likely not be the last tourney cancelled because of Covid-19.
Other sports preparing
Major League Baseball, Major League Soccer, the National Basketball Association and the National Hockey League have limited locker room access to only players and essential team staff members. Other precautionary measures will be put in place as more information comes through.
In entertainment
From game shows to morning news, reality tv and talk shows to late night tv- they've all began recording new episodes without one thing: an audience.
Game shows
"Jeopardy!", "Wheel of Fortune" and "The Price is Right" are all taking extra precautions to protect the host that we all know and love as well as audience members and contestants.
Hosts Alex Trebek, Pat Sajak, Vanna White, and Drew Carey are all older than 60, which the CDC says puts them at "higher risk of getting very sick from covid-19." In addition, Alex Trebek has been battling pancreatic cancer so he has a compromised immune system due to his recent chemotherapy treatments- making him extremely vulnerable. Fans were actually very happy with the producers' decision to limit exposure on set and took to social media to tell them all about it. The tweet "Protect Alex Trebek at all costs" became a popular refrain on the site.
Morning news and talk shows
Morning news programs like "Good Morning America," "Today" have called it quits on live-studio audiences until further notice.
On some talk shows the audience is a key part of how the show flows. The hosts will discuss a topic and you'll hear the audiences reactions with either yays, nays, or boos. Sometimes the audience is even part of games, and q and a's. Talk shows that have begun taping episodes without live audiences include: "Tamron Hall", "Kelly and Ryan", "The View", "Dr. Phil", and "Wendy Williams."
Reality and late night tv
Reality show like CBS' "Survivor" and "The Amazing Race" have halted production for the time being.
Late-night TV shows filmed in New York will now be taped without a live audience as the coronavirus pandemic spreads.
CBS' "Late Show With Stephen Colbert," NBC's "Tonight Show Starring Jimmy Fallon" and "Late Night With Seth Meyers," Comedy Central's "The Daily Show with Trevor Noah" and TBS' "Full Frontal with Samantha Bee" all said they would tape their broadcasts without audience members. The shows said that their staff is safe and there are no concerns about contamination in their studios and theaters, but producers worried that performing with live crowds would not be a smart choice as the number of confirmed coronavirus cases in New York City is rising, according to CNBC.
Movies
Filming has come to a halt for a handful of movies to keep actors and actresses safe because they're not immune either. Actor Tom Hanks and his wife Rita Wilson announced on March 11 that they both have been diagnosed with the virus.
Hollywood has begun to feel the effects too, and as time passes, the impact of the coronavirus on the global film and entertainment industries will certainly grow. Release dates in China has been pushed back for major films because the government has ordered movie theaters to close while the pandemic spreads. For instance, Disney's live-action "Mulan" was been moved from a release date of March 27. The newest James Bond movie "No time to die" by MGM announced March 4 that the press tour and premiere in China will be held off. Paramount Pictures says the release date of "Sonic the Hedgehog" is still to be determined and on March 10 Sony announced that the global release for "Peter Rabbit: 2:" is early April to August.
Concerts
K-Pop boyband, BTS has had to cancel shows. The Pearl Jam Tour is officially off. Dan+Shay have postponed the spring leg of their Speechless tour until July. Other concerts in the near future are surely susceptible to being cancelled as well.
Broadway
A Broadway usher who worked in recent days "Who's afraid of Virginia Woolf?" and "Six" has tested positive, prompting a panic to inform the public and clean theaters. The usher worked March 3 to March 7 at performances of a revival of "Who's Afraid of Virginia Woolf?" Before that, the usher helped manage lines outside two performances of "Six," on the evening of Feb. 25 and before the matinee on March 1. The usher has been quarantined, and the person's medical condition is not clear. Nor was it clear when the usher began showing symptoms, which can arise between 2 and 14 days of infection, according to The New York Times.
Conclusion
The United States and companies within are attempting to be extra cautious to prevent more people from getting the virus as well as effectively slowing down the spread of it. People making these decisions are not trying to break hearts, they are, however, trying to stop the virus from spreading exponentially.