Bulldogs' fall seasons come to a close
Boys CC team advances to semi-state
Boys Cross Country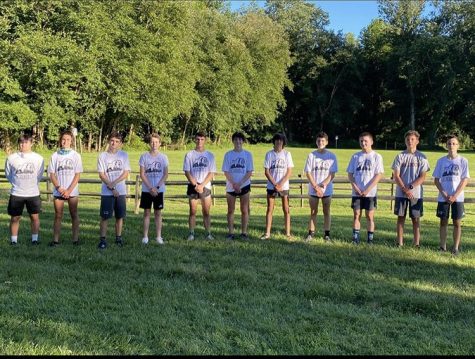 The boys cross country team advanced all the way to Semi State after fighting hard at Sectionals and Regionals. At Sectionals they had a combined team score of 80 and placed third. At the Regional they had a combined total of 129 points and also placed third. Their low team score qualified the team to run at Semi State, making them the only Bulldog team this season to compete at that level. Sophomores Aaron and Aidan Lord were awarded All-Conference this year by finishing in the top seven at the Conference meet. This year the top five runners were freshmen or sophomores so next season looks to be promising.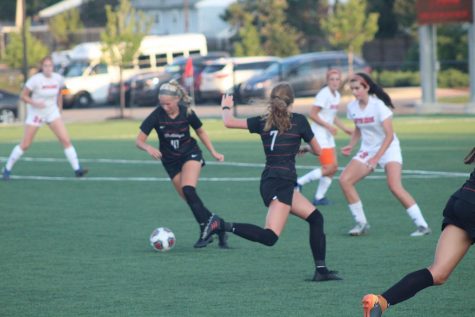 Girls Soccer- (9-6-1)
The girls soccer team got a bye in the first round of sectionals, putting them up against Jennings County in the second round. Their 3-2 win over Jennings County put them in the Sectional finals where they lost to Floyd 0-3. The team finished their season 9-6-1 and fourth in the Hoosier Hills Conference. Emery Tanksley and Clara Worrall were selected to the All Conference Honorable Mention Team and Grace Barber and Emma Lopp were named First Team All Hoosier Hills Conference. The team earned top honors for academics as well.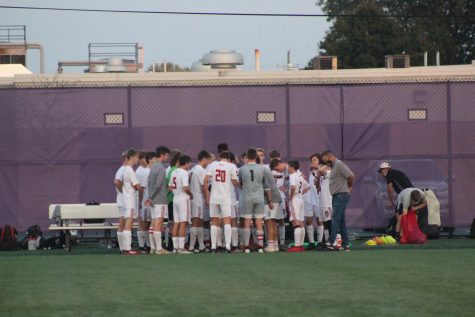 Boys Soccer (11-5-1)
The boys soccer team lost in Sectionals to Columbus East 0-1 ending their season (11-5-1) and  fourth in the Hoosier Hills Conference. This year they collected more wins than last year, with only nine wins in 2019. Gus Dickman, Quincy Rainey, and Gabe Kruer received All Hoosier Hills Conference. The team has most of their team returning next year with only four seniors graduating.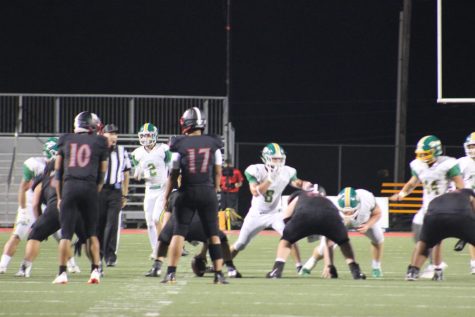 Football (6-2)
The Bulldogs were set to play Bedford North Lawrence in Sectionals but BNL was quarantined due to COVID-19. This game was then cancelled and the Bulldogs will move on to the Sectional finals facing Jeffersonville. This game is set to take place tonight. It has been 18 years since NAHS football took home a sectional title.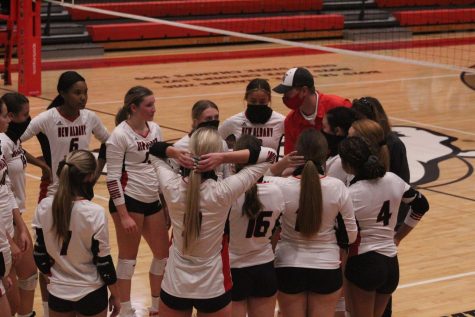 Volleyball
The girls volleyball team lost to Seymour in Sectionals this year. They took the first set winning 25-21 but in the final 3 sets they lost 25-21, 25-9, and 25-22. Seymour then moved on to the second round of sectionals to play Providence. New Albany finished 70th in the state and 40th in the division rankings. The team finished 5-2  in the Hoosier Hills Conference, ranking them third.
   Boys Tennis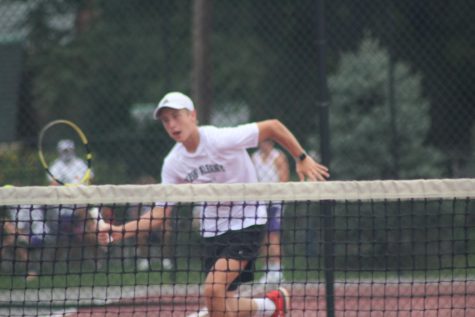 The boys tennis team added another Sectional Championship this year beating Lanesville while winning all of their singles matches. Mitchell Meyer won 6-0 and 6-1, John Fulmer won in three sets 6-4, 4-6, and 6-3, and Noah Johnson won 6-1 and 6-0. Carson Chandler and Gavin Hamilton won their doubles match 6-4, 3-6, 6-3. Overall the team went 4-1. The team moved on to the Regionals where they played Floyd. The boys tennis team lost0-5 at the Regional semi-finals. 
Girls Golf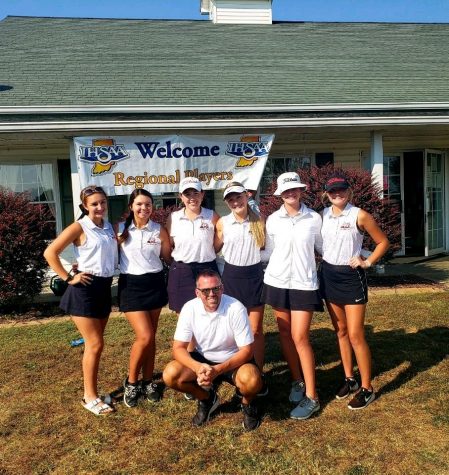 The girls golf team placed second in Sectionals this year just behind Floyd. At the Regional meet the team was led by sophomore Sarah Jefferson and sreshman Laken Tetley who both shot 86. Sophomore Madison Daniel shot an 89 and junior Kennedy Lee scored a 90. They placed seventh at Regional and did not advance to State; the team was 15 strokes from advancing this year.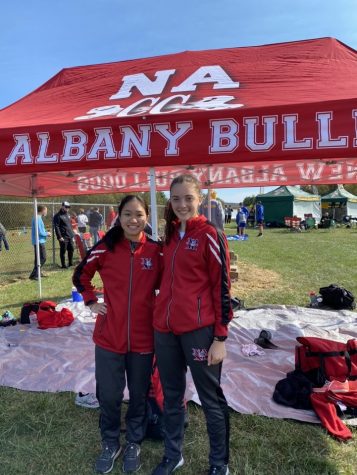 Girls Cross Country
The team ended the season strong with two runners making it to sectionals and one of them going all the way  to semi state. Lila Endres and Caroline Barbieri advanced to regionals with a time of 22.02 (35th overall, 9th ind. — top 10 qualify for semi-state). Endres then ran a 22:31 @ Brown County (semi-state) ending her sophomore season.
Leave a Comment