A virtual take on live music
Musicians continue live performances safely during COVID-19
With most concerts postponed or cancelled until further notice due to the ongoing COVID-19 pandemic, musicians are turning to virtual concerts and live streaming performances in order to keep pursuing what they love. 
"I like that the artist can still do what they love in a safe manner and that they are able to bring light to this unfortunate situation," junior Shelby Rodriguez said. "I also love that people whose job was to work at concerts could have an opportunity to get paid by helping the artist prepare and even play for them."
Rodriguez had attended a few concerts before the outbreak of COVID-19, and was planning on attending more this year. With a deadly virus looming, concerts seemed to be out of the question, due to the amount of people in a limited space and the possibility of spreading the virus. 
"I think the option of a virtual concert is a safe and creative choice since no one has to come into contact with each other and we can still enjoy a live performance," Rodriguez said.
Many celebrities have taken on this virtual option, including Billie Eilish, Liam Payne and Ashton Irwin. Some concerts are free, some have a fee, and others you pay for a ticket and the money goes to charity.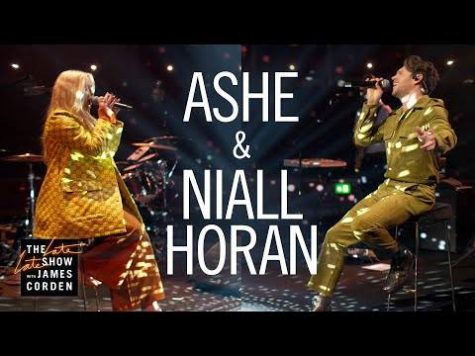 "I saw Niall Horan's concert with AsheMusic at the Royal Albert Hall," Rodriguez said "I wanted to see them because I knew it would be a good show and the money from the tickets was going to a good cause."
There are many upsides and downsides to virtual concerts. The experience of being in the same room with a musician and sharing the love for their music with thousands of fans is lost, alongside traveling to a physical venue. That may be an advantage to some, but for Junior Chelsea Wilson it feels anything but.
"Although the virtual concert was nice in terms of seeing the artist again, it felt weird not being able to feel the hype as I would have in person," Wilson said.
Along with the weaknesses of virtual concerts, they have many strengths. Regular concert tickets are more expensive, and some can only travel so far to attend a concert. With a live-streamed performance, the tickets have been known to be far less expensive, and you can view it from just about anywhere.
"I saw BTS's Bang Bang Con and I liked that you basically get front seats, and it was nice to see my idols perform, even if it wasn't in person," Wilson said.
The COVID-19 virus is far fr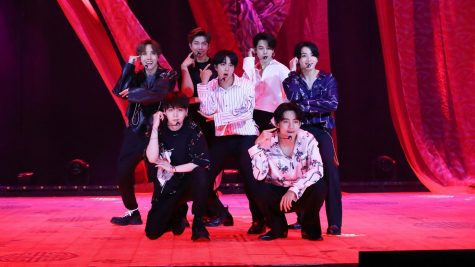 om dwindling down in numbers, and the lockdowns seem to be becoming our new normal. This leads us to wonder if virtual concerts will continue to thrive and if other popular musicians will try it out.
"I could definitely see us having more virtual concerts over the next year," Wilson said. "With the virus hitting a sudden spike, especially in the U.S, it wouldn't surprise me much."
For perpetual concert attendees, the news of their shows being postponed or even cancelled was highly upsetting. Even for the musicians, they have found themselves without work, all the time and money they spent booking venues and practicing for performances gone to waste. With the creative outlet of virtual concerts it is a win for both parties, a safe alternative to continue that shared experience between artist and fan.
"I would recommend seeing a virtual concert because it's not only a good little distraction from reality but it's an opportunity for behind the scene workers and musicians to get paid during these times," Rodriguez said. "It's also a great chance to see your favorite artists perform, even if you aren't in the same room."
It is likely that musicians will experiment further with live-streaming platforms and learn how much they can actually do with their performances. With the virtual option growing in popularity, this means great news for live music fans as they will have access to special live shows that went missing during the early months of the pandemic, and will have a great distraction from this uneasy time.