The show must go on
Bright Star cast, parents fight to get their show back after the school board tries to cancel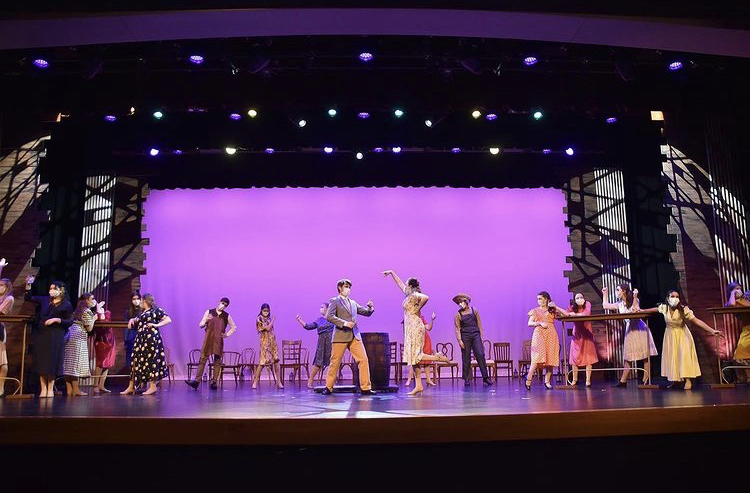 The Bright Star cast and crew was devastated when they heard their show was getting cancelled just days before opening night, so they came together and brought the show back. 
Superintendent Dr. Brad Snyder announced November 17 students would be going all virtual starting November 20 through the end of the first semester, making everyone wonder whether after school activities would continue. It was quickly announced that all sports would continue since they are managed by the IHSAA — which left theatre and other arts up in the air. 
The cast and crew of Bright Star (full disclosure: I am a cast member) attended dress rehearsal like normal that day presuming their show was still going to happen in three days. They did a full run of the show and even recorded it for virtual showings. After the run through NAHS Theatre Director Amy Miller asked everyone to stay a few minutes after so they could discuss some things. 
Mrs. Miller read aloud the email she received from administration explaining why sports could continue but theatre events could not.
"I am very angry and confused as to why the school board has decided to pick and choose who gets to continue their activities and who doesn't," senior Maddie Fisher said. "It is not fair and it made the Board's favoritism very clear to the general public." 
Which is true, after the cancellation it became very apparent that the school system favors sports over the performing arts.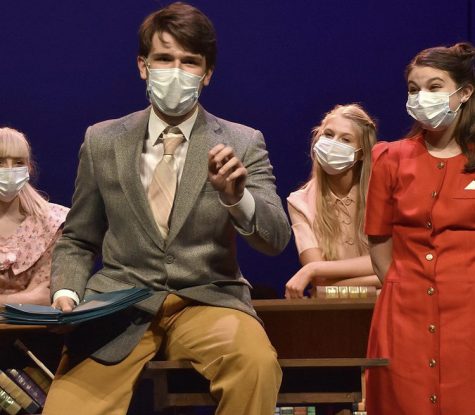 "I feel that's extremely unfair, and that isn't a term I use a lot," senior Troy Jones said. "I understand for legal reasons the school board may not be able to shut down the athletic board, BUT, they have every right to pull the plug on ALL activities if they're going to cherry pick."
This is how most theatre students felt: either cancel it all or keep it all, there shouldn't be an option to pick and choose. 
The parents of the cast and crew were hit hard by this one too, knowing how hard their kids worked for this performance, just for it to be taken away. 
"When Gabriel came home from rehearsal and announced that the performances had been cancelled, we were obviously very upset," said Lisa Kruer, senior cast member Gabe Kruer's mom. "While we understand that decisions are being made for the sake of safety right now, it did not make sense to us that sporting events were being allowed but the in-person theatre performances were not."
Other parents felt it was unfair their kids didn't get the same treatment as the kids who play sports. 
"As my daughter was leaving rehearsal on Tuesday to get in the car, we saw Scott County buses pulling in for a basketball game," said Traci Cull, senior cast member Madalyn Cull's mom, "It was a slap in the face for the kids leaving rehearsal after just being told their show was canceled this weekend. A show they have rehearsed for for 3 months in masks, using all safety protocols." 
Parents, cast, and crew decided they weren't losing their shows without a fight. Advocates started sharing what was going on online, sending emails to the school board, and even sharing a petition.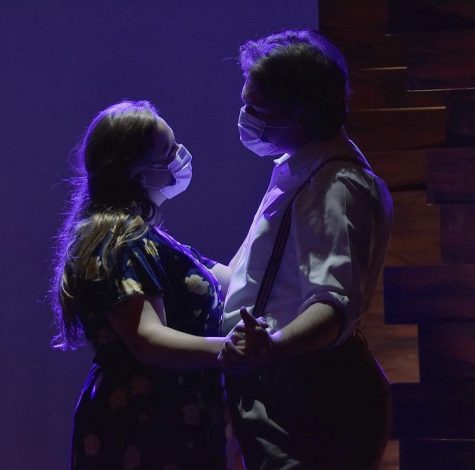 "My immediate reaction was to sit down and draft a letter to the NAFC Schools Administration, which I then sent to Superintendent Snyder, every School Board Member, and any other decision maker I could think of," Kruer said."The next logical step was to organize a petition so the students and community could express a single voice. Time was extremely short to get the decision reversed, so I wrote the petition and sent the link to Gabriel, who then sent it to the Theatre students to get the word out. Once we had 100 signatures I forwarded the link to the petition to Superintendent Snyder and the School Board, so they could keep up with the support pouring in from the community. By 9am we had over 700 and we got the news that the Administration had reversed their decision and would allow three live performances."
During the school day on Wednesday the cast and crew received an email saying that they had been approved to do one parent performance on Thursday night and two live performances with limited capacity on Friday and Saturday nights at 7:30 pm. 
Getting this news was a huge relief to the cast members because not only do they get to perform their show, but it showed that they could use their voices to get what they deserved. 
"It was almost like getting a huge weight lifted off my shoulders," junior Abbey Knoop said. "I was so sad when the show was cancelled but then we got the good news that it suddenly wasn't anymore, we were very grateful." 
This all just goes to show next time cancellations are up for debate don't count theatre out; they will use their voices to get what they deserve.