Tis the *dang* season
Taylor Swift drops new album proving pandemic isn't stopping creators' minds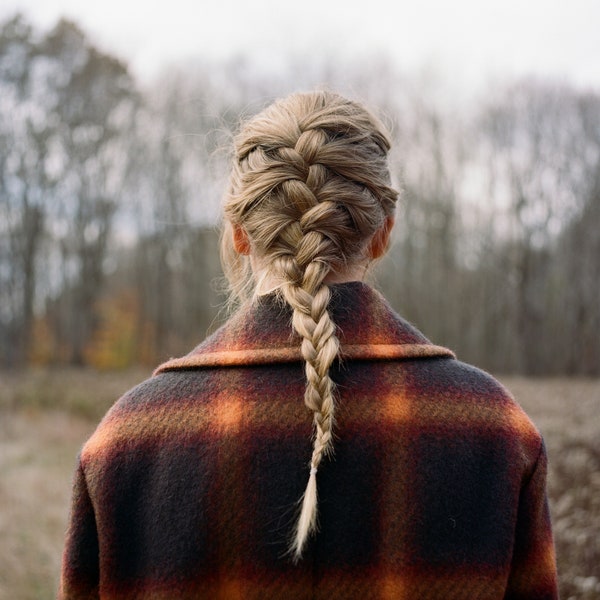 For Taylor Swift's sudden album drop! All of Swift's fans were treated to an early Christmas present as the singer dropped a 15 song sister album to her previous surprise album, folklore titled, evermore.
At midnight on December 11, Swift dropped evermore her ninth studio album- completely out of the blue. When I say completely out of the blue, I mean the former country singer told absolutely no one but her creative team until the morning of December 10th.
Consisting of 15 songs and two extra on the deluxe version, Swift takes us on an acoustic and childlike journey through several fictional tales including a proposal gone wrong, a murder triangle, and even managing to have her deceased grandmother sing on one of the tracks. Swift goes above and beyond with this sequel to folklore. Telling fans that she "Just couldn't stop writing songs" when finished with the first album. When asked about the album's meaning, the singer simply said it was fairy tales. Fairy tales indeed, you think to yourself when listening to songs such as "champagne problems" which tells the story of an aristocratic lady (Swift) who turns down an important proposal all while classical music plays and Swift sings about the good old days.
You wouldn't think that this was a quarantine album at first listen. But, just like 'Folklore', this album was written completely in quarantine despite the fact that there's several duets, Swift is always able to find her ways around it. There are quite a few guests here—HAIM appears on "no body, no crime," which puts the character Este Haim in the center of a small-town murder mystery, while Dessner's bandmates in The National are on "coney island"— though they fit themselves into the mood almost perfectly. (The drum-filled "long story short" sounds like it could have been on any National album in the past.)
Through methods like FaceTime and Zoom, and of course texts, Swift was able to get demos and snippets and vocals from these artists. Although, due to these troubling times, it had to have been difficult to collaborate. Swift, ever-so-eager, refused to let up though.
While folklore and evermore have an extremely similar sound, it's not an accident. This is very much to be considered as a sister album to what we didn't get to hear with the first album. While folklore had more of a personal lyrical connection to Swift, it's clear that through lyrics like "I made you my temple, my mural, my sky. Now I'm begging for footnotes in the story of your life." Swift is going back to her early era of heartfelt melodramatic personality in her albums. However, she stays true to this new sound with songs like "tis the damn season", a home-for-the-holidays ballad this insane year didn't know it needed.
But, while so much of folklore's appeal involved standing in awe at how this quarantine seemed to have unlocked something absolutely magical in Swift, the only shock here is the timing of the release itself. Besides that, it's an extension of its sister's charms, not an otherworldly experience, more so something Swift does and happens to do extremely well.
This album is proof that this virus isn't stopping our creators' minds. Surprise dropping an album like this in a pandemic is a flex to say the very least- but doing it twice within five months? It's a shocking display of dominance to the music industry. Almost as if Swift is saying, "What, like it's hard?"