Serving up a new team
Boys volleyball becomes newest NAHS team
For decades, girls volleyball has dominated the Bulldog court; but this year, there's a new team in town. 
The new boys volleyball team is coached by math teacher Jennifer Barnes who is also the girls volleyball team assistant coach. Ryan Woosley also coaches. 
"Many students have asked for [a boys volleyball team] for a few years," Barnes said. "If we can provide another opportunity for them,  then that is great."
After many requests, boys volleyball became a club team in the spring of 2021. 
"IHSAA is looking into it," Barnes said. "I think there is a certain number of high schools having club teams, then it can become a sanctioned IHSAA sport." 
Barnes says that Floyd Central High School and Silver Creek High School have had boys volleyball teams for five to six years. 
Since the boys volleyball is not IHSAA sanctioned, they do not get funding from the school. 
"We have to have dues or fundraise to cover the cost of insurance, jerseys, officials, and joining the [Indiana Boys Volleyball Coaches Association]," Barnes said. "When it becomes an IHSAA sport, then I think [the school] would [help out]."
"We don't practice everyday," Barnes said. "We don't have as many games or travel like a high school team in busses. We have to teach the game and that is a lot of our time since they have only played in PE for most of them."
Because boys volleyball is considered a club, it is harder for them to find out what works and what doesn't. 
"
"We work as hard as we can to learn new skills so we are able to beat whatever team we play.""
— Drew Parr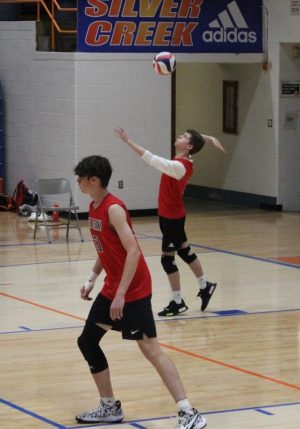 Drew Parr is one of seven seniors on the team. 
"Our team is brand new, so we still have a lot of learning to do," Parr said. "We work as hard as we can to learn new skills so we are able to beat whatever team we play."
Since most of the team members haven't played volleyball competitively, they are learning as they go.
"So far our team is doing really well," Parr said. "Our first game against Silver Creek, a top-ranked team in the state, went better than anyone would ever imagine. Though we lost, we were always less than five points away in every set." 
As the new team takes on more experienced teams, Parr and the rest of the team keep their heads up high. For Parr, staying positive is important. 
"They are learning something that it takes the girls a few years to get because we start them so young and they are not strong when they are younger," Barnes said. "The advantages to being older is that they are physically strong enough to learn how to serve and how to hit and they do pick it up faster, but have not had the experience so they have disadvantages of game play." 
Barnes explains that competitive volleyball is different than in PE. Being able to work together to find out what works and what doesn't is a major learning experience for the team.
"They are learning so much and growing the game," Barnes said. "It is high energy and may be different than other sports they may have played. This is not the level of what you had in PE. We run plays and they have had to learn not to overlap and be in specific positions and know the different responsibilities of each part."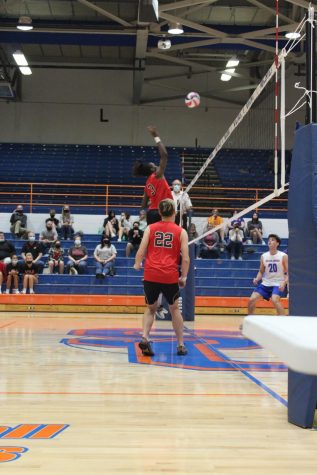 Parr and junior Ahmon Gives have high hopes for this team to be successful. 
"I hope we do well," Givens said. "We are a new team and most of us have never played volleyball, but we are figuring it out as we go."
Givens says that the team has good energy.
"The boys volleyball team gives us an opportunity to connect with people we usually wouldn't," Givens said.
Most of the members participate in other sports or never have. Being able to have volleyball as the common ground makes the bonding better. 
"I think eventually it will get bigger and bigger because men's volleyball is very intense and it is a very fast sport," Parr said. "It's like women's volleyball but on a whole other level."
Having another athletic option to choose from will help incoming freshmen decide what interests them. 
"I think this will affect the incoming freshman by having them realize that anyone can play any sport," Parr said. "If they like to do something, they shouldn't be afraid to try it out."
Parr explains the importance of having the volleyball team. 
"The school needs to be able to have more options for students to find out what they're passionate about, and find something they would enjoy," Parr said.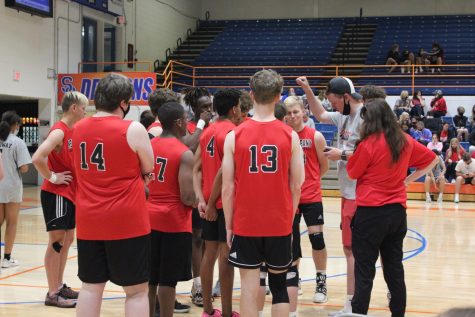 Being able to have a volleyball team helps prepare Parr and Givens, as well as freshman, for pursuing it in college. 
"I will probably try to play a club team in college," Parr said. "I really enjoy playing volleyball and I want to be able to play as much as possible!"
Even though the boys volleyball team is new, the athletes are still working hard and working towards success in hopes that it will be official. 
"I think the players and fans take it seriously and that is what matters," Barnes said.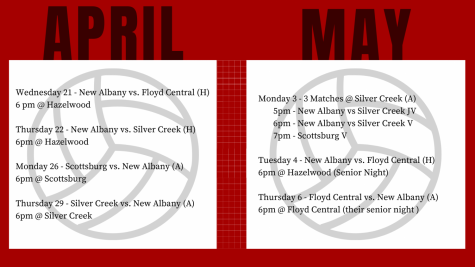 Leave a Comment
About the Contributor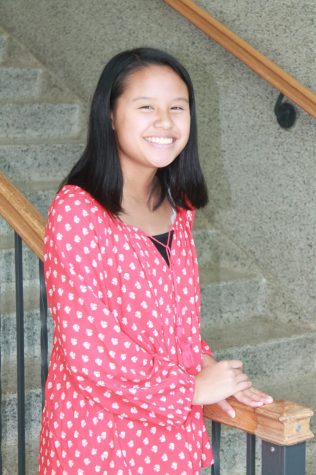 Samantha Haub, Reporter




Hey everyone! My name is Samantha and this is my first year being a part of the Blotter staff as a reporter. I like being on the staff because...