Testing is in season
Students, teachers prepare for AP exams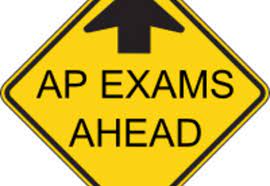 As the end of the year approaches, so do AP exams. Students and teachers have slowly been preparing and going over things in class for these exams. 
AP exams run May 3-17. Some ways that teachers are helping prepare for their AP exams are by offering mock exams and offering different in-class practices to touch up on the things that will be on their exams.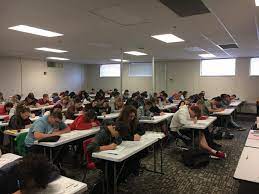 AP Language teacher Suzanne Ponder offered a mock exam to let her students get a feel of what the exam will be like since she is also a grader of the AP Language exam. AP US history teacher Eric Burres has been giving his students document based questions (DBQs) to help them get a better understanding of how to write for an AP exam. 
Some students may feel unprepared for their AP exam(s) since all of the AP exams last year were taken at home due to quarantine. There are some students who had never taken an AP exam or class before last year, therefore they have never experienced an in-person AP exam before. 
"I feel like it's going to be much more stressful due to these being my first in-person AP exams when they shouldn't be my first ones," said junior Ian Rodriguez. "We should've had them [in person] last year."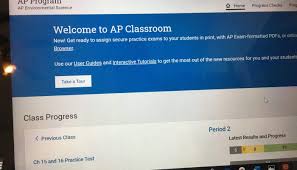 While some students have just one AP exam a day, there are others who have two; one in the morning, and one in the afternoon. 
There are only two days in the entire AP test schedule where at least one student will not have two tests in a row that day. 
Some students may even have exams two or three days in a row, especially juniors and seniors who are in multiple AP classes. 
"I am a little nervous about having them two days in a row," said junior Dana Wright. "I'm worried that I won't have enough time to recover from the previous days."
But as students are taking AP exams, that doesn't mean that their normal classes stop. Other classes that are not AP classes will continue with the learning track if only a few students are missing. If many students are missing, then teachers will take a break and will continue the lessons when the students are back in the classroom. 
"The only thing I'll be missing from other classes is study time for my other exams," said Rodriguez. 
AP teachers have been giving students examples of what their AP tests will look like, how they will be formatted, and how they will be graded. Test scores are said to be released at the end of June or the beginning of July.
"I think I'll do as well as I was taught to do on the exams, but that varies from teacher to teacher," said Rodriguez.