NAHS athletics on IHSAA Improvement Plan
Ejections prompt a fix in NAHS sports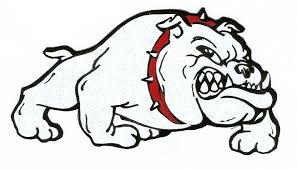 IHSAA has placed the Bulldog Athletic Department on an improvement plan as of the start of the 2021 sports calendar, according to Athletic Director B.J. McAlister.
Last year there were at least five ejections across NAHS sports; ejections counted against the school can include student-athletes, coaches, parents  and/or fans, according to IHSAA. 
If these infractions occur, an IHSAA official can file a formal complaint report on the IHSAA website. 
Athletic director BJ McAlister says he wants the fans and students to have good sportsmanship this year. 
"Our goal is to have zero ejections this year," McAlister said.
To be eligible for sports the player has to be passing five or more classes.
Fan ejections also count against the school, according to the IHSAA.
"[It is important to] hold education-based athletics to a higher standard," McAlister said.
Another violation by NAHS this year will prompt the IHSAA to investigate. NAHS will then have to make a case on why we couldn't execute the improvement plan. NAHS is trying to take more measures to stop ejections before they happen. 
"The major goal of the improvement plan is to place proactive measures for this season to make sure we step in before ejections occur and take greater responsibility in policing ourselves," McAlister said.