2021 Fall Sports Preview
A quick view at all of your favorite sports teams
The last few weeks of August kicks off a very exciting season for many athletes: football, girls and boys soccer, boys tennis, girls and boys cross country, girls golf, and girls volleyball. Even though the fall season last year was a little crazy, the teams still had a lot of success.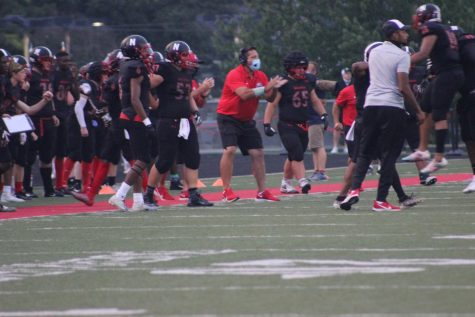 Football
Last year the Bulldogs lost on the sectional finals to Jeffersonville 35-25 but previously beat them in conference and ended their season 
with a winning record. They opened the season on August 20 with a hard fought loss on the road against Bloomington North. 
Junior Lincoln Pearson plays running back and defensive end. He has played football for 13 years and is looking forward to being part of another winning season.
"The team's goals are to win state and come together as one," Pearson said.
Beyond winning there is so much more to football.
" I chose this sport because  it is fun, challenging, and exciting," Pearson said. "it makes me a better person, teaches me discipline, and brotherhood."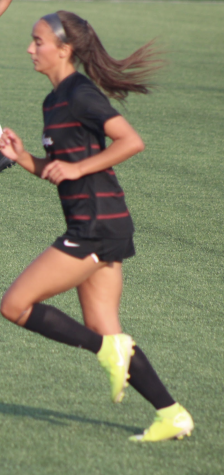 Girls Soccer
The team won their first sectional game against Jennings County 3-2 but lost in the second round to Floyd 3-0. This year they are
playing North Harrison on August 24th at 6:00 PM to kick off their season.
Senior Taylor Treat has been playing on the varsity team since her freshman year. This year she said one of hers and the team's goals is to win sectionals.
"Being a senior, my personal goals for this year are to make this season the best year yet and score as many goals as possible before soccer ends for good," Treat said. "When [my teammate] Aliya Utz  and I were younger we made this poster board of our personal goals that we wanted to accomplish before we hit the field for the last time. I have no clue where that poster is now, but I think we both have accomplished the goals that our younger selves wanted us to."
The girls soccer team had 6 seniors on their roster last year but they are still hopeful to bring home the sectional win this year.
"We lost a lot of talent this past year but I also think our returners have stepped into bigger and better roles to help us succeed this year," Treat said.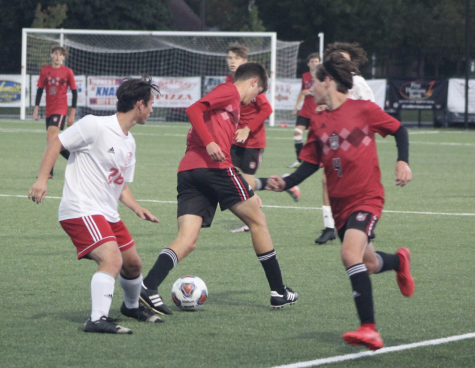 Boys Soccer
The Bulldogs kicked off their season with a 1-0 win against Dupont Manual High School. On Monday August 16 sophomore Finnegan Railey scored the only goal to secure the win. Last year the team lost in the first round of tournament to Columbus East 1-0 but are hoping to make it further this year. 
Junior Gus Dickman has been playing soccer since he was two. He says he loves the game because the same play will never happen twice.
"This year, as a team, we would like to win sectionals. "We believe we are the favorite this year," Dickman said.
Last year the team ended the season with 11 wins, five losses and one tie. They had four seniors on their team so there are some big shoes to fill. 
"The seniors left the program better than they found it, so it's only up from here," Dickman said. 
Boys Tennis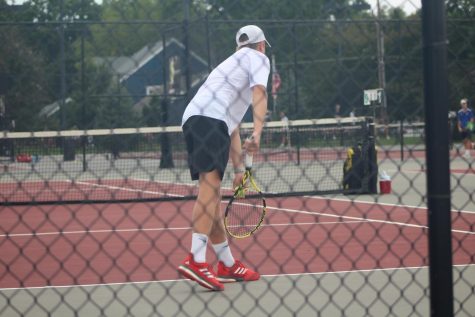 In the 2020 season they won their New Albany Invitational and are hoping to build on the success from last year. Their first match was on August 19th against Jennings County winning 4-1.
Junior Gavin Hamilton plays doubles with Blaine Hamilton. Hamilton has been playing tennis since middle school because he said he wanted to try something new. 
"Some goals for the team are to win sectionals and make it far in the tournament," Hamilton said.
This year the Bulldogs have four seniors including Ryan Betsch, Carson Chandler, Seth Gadd, and Noah Johnson.
"I hope this season goes well but it's going to be different because everyone is moving around and playing different positions," Hamilton said.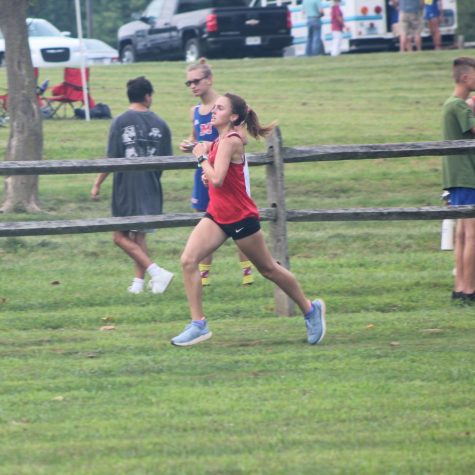 Girls Cross Country
Last year the runners did not complete as a team. They had four members, teams must have five members to officially score as a team. The girls then scored as individuals for the season. This year the girls are hoping to get to compete as a team. 
Sophomore Lauren Clark started running two years ago because she said the team seemed very friendly and inclusive.
"This year we have had a lot more kids joining to run, so I hope they stick with us so we can have a full team!" Clark said. 
This year making it farther in the postseason meets is a lot of the girls goals. Last year Caroline Barbierii and Lila Endres ran in the meets past conference and the team said they are hoping that number goes up this year.
"One of my goals this season is to make it to the Semi-State meet because I think it would be a really cool experience," Clark said. 
Boys Cross Country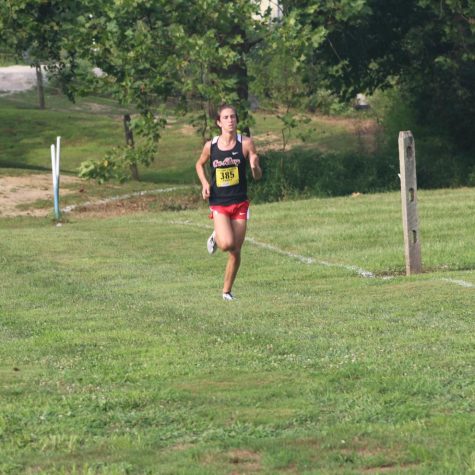 In the 2020 season the Bulldogs made it to Semi-State placing third at regionals and 14th at Semi-State. This year four of their five top runners are returning from last year.
Junior Aaron Lord has been running cross country and track since third grade. His goals this year are to be All State at the State meet and will Conference and/or Sectionals. 
"I know it will go better than last because our training has been good and my mental approach to this season is much better than last year," Lord said. 
Even though each runner has their own individual goals, cross country is also a team sport. The athletes have to rely on their teammates to also run well. The team score is the top five runners from each team's places added up and the team with the lowest score wins the meet.
"For the team I want us to stay injury free, run better overall as a team, and place high in the Semi-state," Lord said.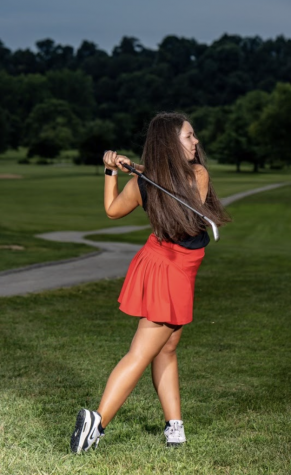 Girls Golf
The team had their first match which was the Seymour Invite on August fourth. The girls placed 3rd place with 352 points. At regionals last year the team placed seventh out of 18 teams with 351 points.
Sophomore Sarah Jefferson has been playing golf for seven years and says she wants to play at state this year.
"Last season I was four strokes away from going to state by myself and I hope that this year I can actually go and play in the state tournament," Jefferson said. 
In golf players can either place as a team to advance or place as an individual. If they want to move on as a team they add the best four scores and those have to add together to put them into the top five. If their team did not make it they still have a chance to qualify if their individual score is good enough.
" I chose this sport because I play by myself, but there is also a team you are on and you get really close with your teammates," Jefferson said. 
Girls Volleyball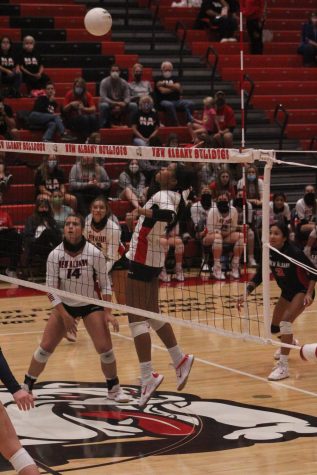 The team's first game was August 16 against North Harrison. They beat them in three quick sets without letting North Harrison reach over 13 points. 
Senior Kamori Knight has been playing volleyball since seventh grade. She plays middle blocker. Head Coach Ryan Woosley told her to try out the summer of her freshman year and she has loved it ever since. 
"One goal I have going into this season is hoping to have the most blocks in conference again as well as the team and have the highest hitting percentage just like last year," Knight said. 
The team ended with 19 wins and 11 losses last season losing to Seymour in the playoffs. In 2019 they tied with Columbus East and Floyd Central for the Hoosier Hills Conference title. This season the Bulldogs are hoping to have another winning season and be stronger in the tournament. 
"We will have some high points as well as low points but every team does overall. I feel like it will be a good season if you look at it from all different aspects," Knight said. 
To keep up with all of the fall sports the schedule can be found at gonewalabany.com or follow us on Instagram @na_publications.
Leave a Comment
About the Contributor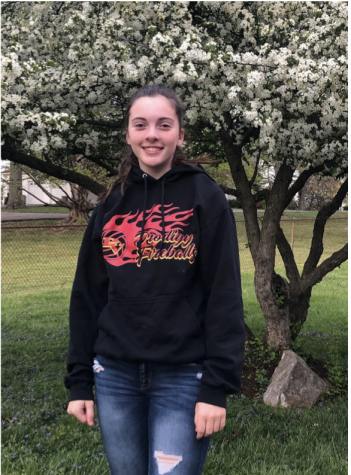 Lila Endres, Reporter
Lila Endres' Five Favorites
Sport
My favorite sport is cross country. I have been running since second grade. I run on the cross country team and one...