New teacher profile // Mrs.Renteria-Evans
With a new school year comes changes, one of them being 18 new teachers and staff members. One of those new teachers is Kelly Renteria-Evans. 
Q: What classes do you teach?
A: I teach World History and Government.
Q: What's your favorite thing that you teach here?
A: I like teaching both Government and Geography and History of the World. Both are very interesting, and I hope to get the students engaged and interested in the subjects.
Q: Is this your first teaching job? If not, how many years have you been teaching?
A: This is not my first teaching job. I taught in the state prisons for 8 years, I also worked for a program where we worked with low income and first generation students who wanted to go to college. I also worked as a school counselor in my hometown of Terre Haute, Indiana. All together, I have been in education for about 25 years.
Q: Why did you come to New Albany?
A: We came to New Albany to be close to my son and daughter-in-law who live here, as well asy cousin and her family, and other extended family members. We always enjoyed visiting the area, and when I got the chance to work as a Visiting Assistant Professor at IU Southeast, we decided to take the chance. Unfortunately my job at IUS ended with COVID and budget cuts, but that brought me to NAHS, so that is good!
Q: How has it been adjusting to a new school?
A: There's a lot of support and a lot of nice people but it's just been a lot more to adjust to academically and in every way than I thought.
Q: What do you look forward to at this new school?
A: Fall break- no I look forward to seeing the growth in my students too.
Q: Do you have any goals that you hope to accomplish in teaching this year?
A: Always, I haven't figured out long-term goals yet but I'm doing a lot of short-term goals, one day at a time and one week at a time. 
Q: Do you think you'll be here for many years?
A: I think so, I hope so.
Leave a Comment
About the Contributor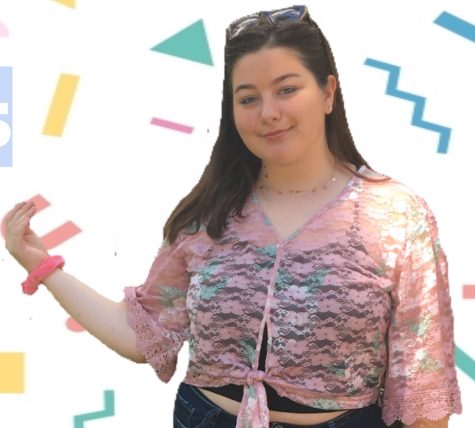 Haley Shock, Reporter
Haley Shock's Five Favorites
Favorite Season

Fall is consistently the perfect temperature, has a beautiful color scheme, and sweater weather is the...