NAHS: Then and Now
Changes within NAHS from the perspective of teachers and alumni
 Some teachers have been here for decades, and others have only been here a few years, while students have family members that have attended NAHS decades, years, or even just months ago.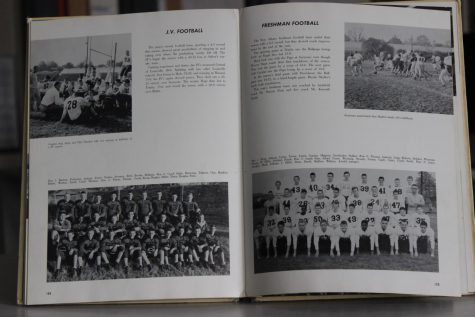 History teacher Thad Atkins graduated in 1986, and has made NAHS his home from the moment he stepped foot in the building. Throughout
 the years, he says he has seen much change with the school. He has also coached football since 1986 and has been a teacher since 2000.
"[Things that have changed since I've graduated are] the physical structure of the athletic fields and the building, teachers that I had as a student and have worked with have retired, and there were smoking areas for the students and teachers," Atkins said. "The layout of the school was redone. I would have kept the old Burke field (football) and built the school around it."
Atkins also says that he would build a new indoor athletic building for sports to use year- round. 
"I miss the way spirit week used to be when I was a student and prom on the Belle of Louisville," Atkins said.
Atkins says New Albany is his home, and most of his family has attended NAHS as well. 
"I will die here," Atkins said. "Probably in the middle of a story during class or coaching on the football field during practice or a game."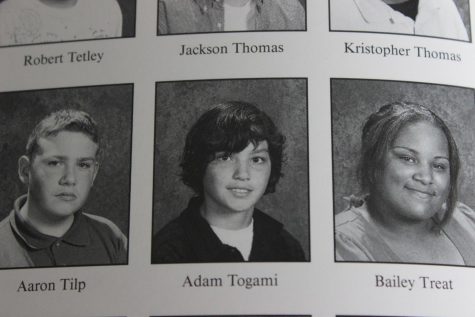 Teachers, new and old, have seen the change throughout the school. Biology teacher Adam Togami, who graduated in the class of 2012, has seen the change in a different perspective from Atkins.
"Obviously we have different administration, and a lot of the teachers I had when I went here are still teaching here, but some have also moved on or retired," Togami said. "As far as things that have changed, obviously the policies and the procedures of the building have altered a lot including block scheduling."
Togami has worked at NAHS since July of 2018. 
"I really like it– and this is hard from a perspective of a teacher versus student because it's hard for me to really understand how much has changed from that perspective because being a student is very different from being a teacher. I feel that there's an ongoing effort of the staff at New Albany and the teachers to push towards collaborating and working together to help the students be successful and pushing them to reach their potential in learning," Togami said. 
Togami recently earned his administrative license, and he says there is a chance that he could transfer to a different school and become a principal or a vice principal. 
While things have changed for teachers, they have also changed for students and NAHS alumni in ways as well. 
James Faust, father of sophomore Maria Faust, graduated in 1987. 
"The amount of technology and social media usage has majorly increased," Faust said. "When I wanted to talk to friends or work on a group project I had to meet up with them instead of texting or FaceTiming."
While Faust attended NAHS, there wasn't a ninth grade, just 10th, 11th and 12th. 
"[There are] more academic resources for if you need help, and more opportunities like scholarships and diplomas," Faust said. 
Mary Martin, grandmother of senior Hannah Doss, graduated in the spring of 1956. 
Doss says that her grandmother never had a pool, a big gym, or a senior lounge when she attended here as a student. They had to use the pool at the junior high at the time, and used the auxiliary gym or rallies and clubs.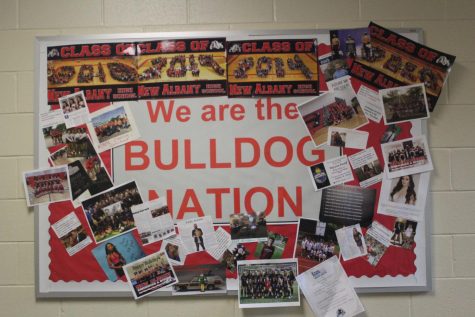 "There was no girls basketball or volleyball, it was all boys on the cheerleading team," Martin said. 
What made New Albany fun to Martin was all the clubs and the other fun stuff that they got to do, like going to prom. Martin says that being young in her day was the time of her life.      
Not only are there certain aspects of the school that have changed, there are also things that stand out to people as well. 
"[What stands out to me is] the people," Atkins said. "Students and teachers truly care about each other.  We have differences from time to time but most people care about each other."
Leave a Comment