Everything you need to know about Common App
As high school seniors enter the application process many discover filling out the Common Application isn't common knowledge.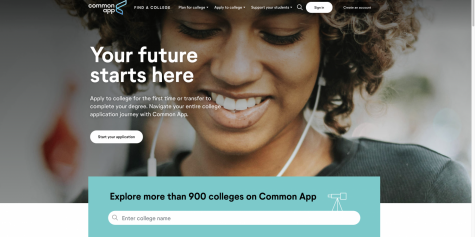 Even though the Common Application is presented as a simple alternative to separate college applications, many still find themselves questioning how to use it effectively. 
The Common App has many important sections including activities, education, testing and writing. Each section of the common application is important and requires attention to detail.
Eddie Bobbitt has been NAHS's college counselor and advisor for two years. He says the number one thing he wants students to know about the Common Application is that over 900 colleges use it. 
"It is much easier, and much more time-efficient to apply [to colleges] through the common app if the schools that you are interested in and are applying to subscribe to the common application." Bobbitt said "Also take into consideration that even though many schools use it there may be some supplemental questions that you need to answer which can be challenging. All in all, it's much more efficient for students to apply to colleges and universities through Common App."
Testing
Due to the Covid-19 outbreak, many schools adopted a test-optional policy for admissions. Meaning, the submission of SAT and ACT scores is completely optional for applicants. 
These test-optional policies make many students wonder if they should submit their scores. 
Sarah Gahan is a college admission counselor at Collegiate in Louisville.  
 "Think of your application like a pie," Gahan said. "Each section of your application is a piece of pie. If one section is weaker, it makes another section more important. [For] example, if you have a low test score it puts more weight on your GPA or if your activities section is weak, your recommendations are more important." 
Bobbitt says that it is important for students to submit their SAT/ACT scores if they are aiming for scholarships. 
Activities 
When approaching the activities section of the application students should make sure to list all activities, volunteer hours, and leadership positions held in their high school career. 
The activities section heavily restricts the characters students can use. Therefore, students should make sure to choose their words carefully.
"It's critical that you guys have quantifiable targets," Bobbit said. "Don't just say, 'I volunteered at a soup kitchen and helped families'. You want to be specific. 'Volunteered at a soup kitchen and we served 500 families over a month'. By including details and making everything more specific, and showing your impact it will be more impressive to admission committees." 
The activities section is strictly for activities including volunteering, clubs, employment, arts, athletics and personal commitments. Your honors and rewards are located in a separated section. 
Honors and Rewards 
Honors and rewards include anything received from outside organizations. For example, if you win 'distinction' from an academic team. 
Popular activities such as the National Honors Society belong in the activities section.  
Recommenders and FERPA
Many universities require or recommend that students send in recommendation letters from teacher(s), counselor(s), and mentor(s).  
"There are different types of letters of recommendation," Bobbitt said. "As a student, I highly recommend all those who are reading this to start drafting out an activities list and resume. Too often students will ask for a letter of recommendation and they won't provide a list of details or any information. The individual writing you the letter may only know one snapshot of you– they may only know you do well in their class. Whereas you provide them a list of activities and everything that you've done, now they can look at it from a holistic approach. Being on the other side of it, I can tell if the recommender is writing the letter because they really knew the student or if it was just because they wanted to help them out." 
Bobbitt recommends students have an academic recommendation letter from someone that can speak to how they perform in a classroom, an activities/leadership letter from a club teacher who can speak to your involvement and leadership, a personal recommendation from someone who knows you deeper and can speak to your character. All of these are ideally different people. 
Some schools may only require one recommendation but have optional additional recommendations. If these recommendation letters are, they should be submitted. 
When logging onto Common App, students will get the option to sign a FERPA waiver which gives students the option to waive the student's rights to view the letters of recommendation. It is recommended students waive their rights, in order to give letters of recommendation more validity. 
Writing 
An additional section of the application is the writing section. Yearly, students struggle with creating a good essay, and a unique essay. 
When writing your personal essay make sure it is specific and reflects who you are. Good topics include interests, overcoming adversity, and solving a problem. 
Bobbitt says that students should not write about Covid-19 nor the pandemic–unless it is something specific and unique. 
"Talking about Covid-19 is not going to make you stand out," Bobbitt said. 
Some universities have supplemental optional essays. Submitting these optional essays will help advance your application. 
"A student should submit an optional essay if they are a.) a strong writer or b.) They are wanting the college to know more about them." Bobbitt said. "Being on the other side of it I can look at the data, the GPA, the test scores, and the class rank. But what really differentiates a student are the essays." 
When any of the writing sections are complete, it's important to have multiple people go over them with you. Edit and revise until you think it's perfect. 
"We put a lot of emphasis on the data but what colleges really want to know is who you are," Bobbitt said.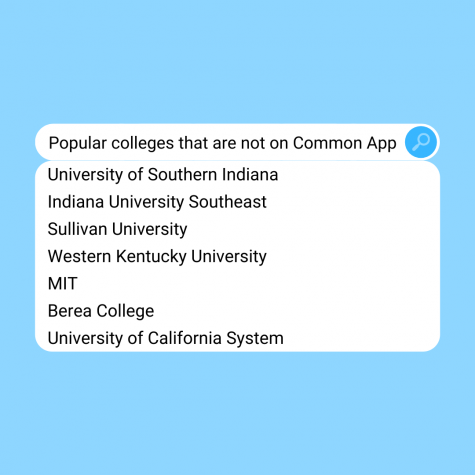 Leave a Comment