Filling up "For You Page"s
Free streaming services bring light to sinister True Crime stories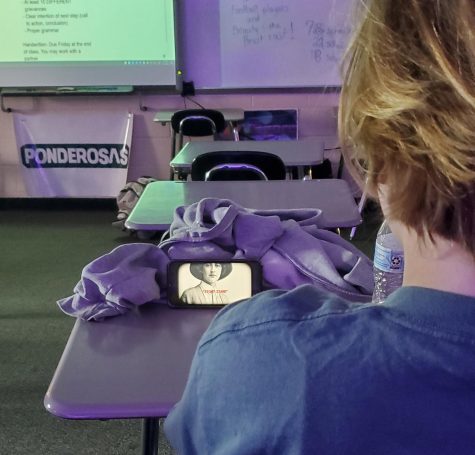 Although some enjoy fictional horror stories, others choose to spend their time learning about real life nightmares. 
"I am fascinated with the why and how [of true crime]," English teacher Sara Yates said. "It is mind-blowing to me that a person can be a serial killer or do some of the horrific crimes that I listen to.  It is something so far out of my scope of thought that I become fascinated with understanding it."
Before a few years ago, true crime was more of a niche type interest. The pandemic gave people more downtime, but free streaming apps like YouTube, Apple Podcasts, and Spotify, as well as a general interest in scary stories have been causing True Crime to saturate people's "for-you-pages". 
"I started listening to podcasts while driving long distances, but that has since spiraled into me listening all the time," Yates said. "It gives me something other than music to listen to while working out, driving or working in the yard."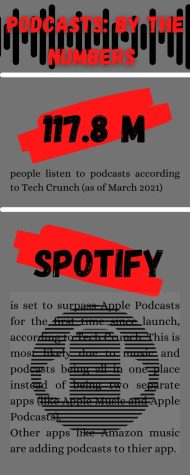 Recently, more people have been interested in true crime due to current event cases. Senior Ella Daily, who usually watches true crime content on Netflix, says she is very interested in the Gabby Petitio case. 
"This case stands out to me because it was such a unique yet predictable case," Daily said. "For example, I had a huge feeling that Brian Laundrie was going to turn up dead, however, I thought he was going to commit suicide. Another example could include why the fiance decided to come home with Gabby's van, but not Gabby. I do not believe I will ever figure out why he thought that was a smart idea, but it is one of the many questions that keep this case a mystery." 
Like Daily, most people who watch or listen to true crime documentaries have a case that particularly interests them, whether it be solved, unsolved, or a current event. 
"Every true crime junkie has that one case that really gets them, for me that case, oddly enough, was the Elizabeth Smart case," Yates said. "I can't explain what it was about that case, but it truly just got my attention and I went down a rabbit hole trying to understand what all she went through.
"
"I think that it is interesting to hear about these people's lives on both sides and see the similarities among them.""
— Alaina Walker//11
Several YouTubers who cover true crime, a growing sub-genre of the website, have at some point covered the Elizabeth Smart case . Many people who consume True Crime content flock to YouTube since there are several creators like Kendall Rae, Stephanie Harlowe, Buzzfeed: Unsolved (Ryan Bergara and Shane Madej), and Bailey Sarian.
"I really enjoy Bailey Sarian," Walker said. "She is able to talk about cases and give you a good over [view] without making it so gruesome that you can't listen or watch. There are also other people who provide lots of different cases like Kendall Rae who also offers true crime cases that can involve happy endings and ones of missing people not all just murder cases."
Another free and popular way to access true crime content is through podcasts like "Crime Junkie", "Crime Weekly", and "My Favorite Murder". 
"Many serial killers or murderers are seen as 'the guy next door' type and that is really scary if you think about it," Yates said. " I like to think listening and understanding true crime would help me keep my family and myself safe; maybe, just maybe I would be knowledgeable enough to see them before they have a chance to act."
Besides high-profile cases like the Elizabeth Smart and Gabby Petito cases, true crime creators and podcast personnel cover lesser known cases as well.  
"I liked a case I heard on a podcast about Karen Silkwood," Walker said, "This case was about a girl who worked at a chemical plant and worked and tried to create a union after finding many issues with the plant that were very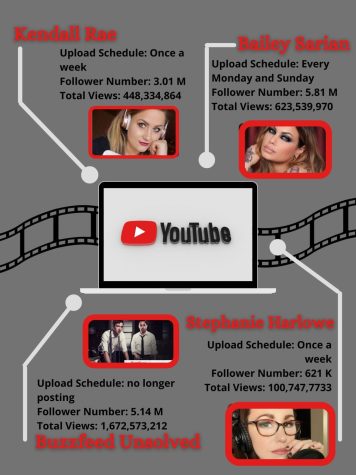 dangerous to the workers. Then, after collecting lots of research she died of radiation poisoning and there was even radiation found in some of her food in her home but just there. Making most think this case was a cover to stop her from exposing their safety hazards."
Regardless of what type of cases people are the most interested in, students say that watching true crime could not only be entertaining, but potentially beneficial.
"I think that it is interesting to hear about these people's lives on both sides and see the similarities among them," Walker said. "It's also a way to see how to protect yourself."