Olivia's Book Review
A review of three books from this era and the next
The Book Thief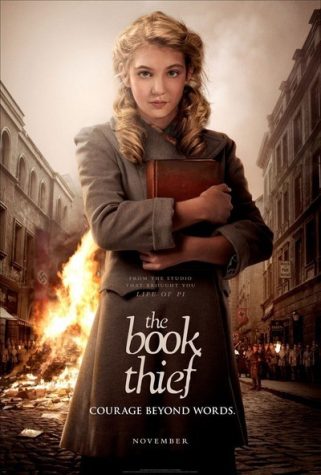 By Markus Zusak
In 1938, a young girl by the name of Liesel is taken in by her new foster parents in Germany. Amidst WW2, she is taught how to read and how to experience life in completely new ways. As soon as she gains courage in her new found home, the family takes in a jewish boy, Max, on the run which completely capsized her life and now they must face the consequences or suffer through them. With the narrator being Death himself, we see this book through his perspective and insights on WW2 on how he is so invested in Liesel's life and charms.
My Review: This book is one of my to-go historical young adult novels. I loved the historical views and we got to read about the insight of a girl during the time of WW2, which we don't usually hear about. The narrations are so captivating and it's even more interesting through the point of view of Death! I loved the characters and the author did such a good job bringing them to life and making me feel as if I were actually with Liesel. I especially liked Max and how he was so important to Liesel's life through the book which helped her build a better future for herself. This is one of the books you can tell that the author spent time in creating the storyline and the amount of research it would have taken is just simply outstanding. 
Goodreads Review by Shannon: Whenever I read a book, I cannot help but read it in two ways: the story itself, and how it's written. They're not quite inseparable, but they definitely support each other. With The Book Thief, Markus Zusak has shown he's a writer of genius, an artist of words, a poet, a literary marvel. His writing is lyrical, haunting, poetic, profound. Death is rendered vividly, a lonely, haunted being who is drawn to children, who has had a lot of time to contemplate human nature and wonder at it. Liesel is very real, a child living a child's life of soccer in the street, stolen pleasures, sudden passions and a full heart while around her bombs drop, maimed veterans hang themselves, bereaved parents move like ghosts, Gestapo take children away and the dirty skeletons of Jews are paraded through the town.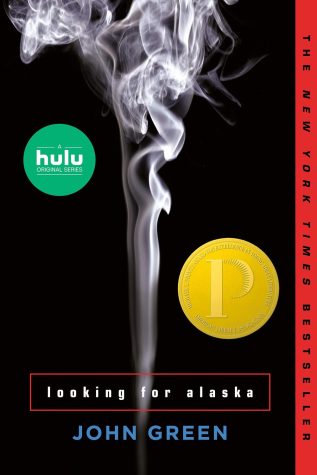 Looking For Alaska 
By John Green
Miles Halter is attending Culver Creek Highschool for his junior year. This standalone school is another challenge in itself with different people Miles has never seen and a new curriculum that will test his states of mind. Miles makes an unlikely group of friends which include: Chip "The Colonel" Martian and Alaska Young, the beautiful and carefree girl he quickly falls for. As soon as he is starting to build a relationship with her and feeling on top of the world, a devastating and tragic accident happens which will draw him further and further to discovering the true meaning of death and what happens to us when we die.
My Review: Overall, looking for Alaska was an ok book. I didn't like the novel a lot but some of the scenes were good while others lacked a lot of things. I had heard people rate this book very highly but I didn't much care for the beginning, parts of the middle, and mostly the end. I have read other John Green books and most of them are the same. His writing style is good but the plot has a lot of holes and in some parts it's simply boring and uninteresting. The end was a big deal breaker because it had no correlation to the plot at all and just left me feeling "blah." The book could have gone in so many better and positive directions if he had not left it hanging in the air. 
Parent review by Jamie Ford (Your teen article): It has likable (okay, adorable) characters. It has dialogue that's honest, funny and charmingly vulnerable, and an emotional gut-punch that leaves you haunted for days. Looking for Alaska is a journey of self-discovery that explores true understanding, forgiveness, and eventually, the idea of love itself. It has dialogue that's honest, funny and charmingly vulnerable, and an emotional gut-punch that leaves you haunted for days.
Pride And Prejudice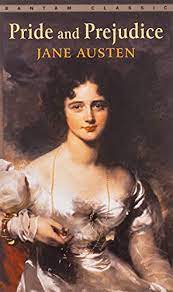 By Jane Austen
In the 19th century, two wealthy bachelors, Mr. Darcy and Mr. Bingley, arrive in the town of Meryton and meets an unlikely family. The family consists of five eligible daughters, most notably Elizabeth Bennet, which, pressured by their mother, are trying to find suitable husbands. While the daughters fall easily in love, Ms. Elizabeth and Mr. Darcy clash together in a love-hate relationship and they learn they must accept both their faults and shortcomings.
My Review: Although this book was published in 1813 and the writing is very different from todays, this book was an overall masterpiece. No wonder it's considered a classic work of literature because the story ideas and the simple humor and tediousness of the plot is simply brilliant. I loved the plot and the overall feeling of this book. There were parts where the dialogue seemed to drag on and the vocabulary was completely different so I would have to stop at certain points while reading to look up the words. Other than the older text, this was a very good romance book that captures pure hearts mixed in with royal nobility of that time period. 
Allison Moore's (sophomore) Review: I absolutely loved it because of the romance, it was more of an enemies to lovers book trope with great dialogue. Books that are written from today's point of view are just as good but I really enjoy books that are written very formally because it just seems more like another world when reading. Darcy was perceived as the bad guy in the beginning of the book which broke my heart because I thought him and Elizabeth were perfect for each other. In the end they still ended together which was a great way to end the book but throughout reading the book I wouldn't be able to put it down and when I did, all I could think about was what was going to happen next. It was overall a book I would definitely read again which I can't say for most of the books I read. 
Leave a Comment