Christmas prevails as best holiday
As the weather gets colder, Christmas reigns supreme among the holidays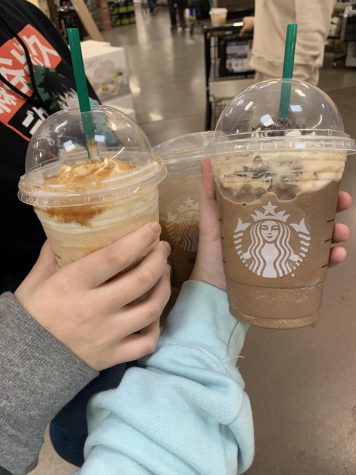 The Christmas season has been referred to many times as "The most wonderful time of the year". From colorful lights to joyful music, this description couldn't be more true.  
Since the beginning of time, Christmas has brought people together, and the atmosphere of the Christmas season is incomparable. People are generally nicer around Christmas time as well, with kids attempting to get on Santa's "nice list" and people simply spreading holiday cheer, it's easy to have a positive attitude during the holidays.
Even the music is more joyful than any other time of year. Famous singers like Mariah Carey and Pentatonix released many catchy Christmas songs over the years that you can't help but sing along. Many people have favorite Christmas traditions such as songs, gifts, dinners, and road trips. Decorations are a holiday family favorite as well. Whereas Halloween decorations quickly fade in popularity, some lovely Christmas lights can be a nice addition to a home all year.
"
My favorite Christmas song specifically is 'God Rest Ye Merry Gentlemen' by Barenaked Ladies and Sarah McLachlan."
— French Teacher Matthew Jacobi
When you walk into a store like Walmart or Target, you'll notice that there are more Christmas items on display than Halloween items. This time of year, stores sell more Christmas decorations than Halloween and Thanksgiving combined. To attract more families preparing for the holidays, chain stores begin putting up decorations as early as September. The Christmas season brings in the bucks for businesses, the average American spends approximately $296 on decorations per year, according to Rocket Homes. To attract more families preparing for the holidays, chain stores begin putting up decorations as early as September. Christmas is a month-long celebration for many American families, whereas Halloween is a one-night candy and costume event.
Many people, especially businesses, benefit from the holiday season. Halloween decorations aren't as popular as they once were, and retailers are noticing. With families shopping for gifts and Black Friday being so popular, businesses profit generously from the holidays each year. The food industry is another industry that benefits from the holiday season. Coffee shops, fast food restaurants, and restaurants all see an increase in sales as a result of their signature holiday items.
Every year, the pumpkin spice vs. peppermint debate rages on. Pumpkin spice is clearly the more popular option, with Starbucks and Dairy Queen releasing pumpkin spice items as early as August. Although many people enjoy peppermint flavor, pumpkin spice is undoubtedly the more popular of the two. Starbucks' Peppermint Mocha Frappuccino is a Christmas season must-have for me. The peppermint-flavored beverage is arguably tastier than the Pumpkin Spice Latte, and it even has its own fanfiction. 
Not only is the holiday season a good time for business, it's also a good time for charities alike. A lot of money is donated to good causes, and gifts and clothes are given to children all over the world. Christmas simply raises people's spirits. Shopping for comfy sweaters and watching feel-good movies like Home Alone beats shopping for poorly made costumes and watching the 17th Michael Myers film by far. You can't get much better than a season full of gift giving and cheer. As Johnny Marks said, "Have a holly jolly Christmas."