Season Sentiments
Students, teachers share the deeper meaning behind their favorite seasons
Everyone has a favorite season. Maybe it's a memory, the weather, a holiday. Whatever the reason, seasons offer a time of year people can look forward to, and for some, thrive during.
For many, their favorite season is summer. The weather warms up, flowers bloom, and there's just more to do outside. For others it's spring; much the same as summer, but more temperamental. For Mr. Dustin Goodlett, it's fall.
"College football tailgating is one of the main reasons it's my favorite," Goodlett said. "I'm a UK fan, and a Saturday tailgating before a college football game is definitely a unique experience."
Activities specific to the season like tailgating are part of what makes a season someone's favorite, but so are the memories that correlate with them.
"I don't have one memory of this time of year but I would say that our family tradition of going to Huber's is a special time," Goodlett said. "My grandmother has been going with us since I was born."
It hasn't always been his favorite season, though.
"I used to live for the spring to arrive," Goodlett said. "I played baseball from the age of five through college; The spring meant baseball was here."
Goodlett says he also enjoys trick-or-treating with his daughters and the beauty the landscape has during this time of year, along with grilling out, chili and doing bonfires. However, not everything about fall is so pleasant. 
"I don't enjoy having to deal with all the leaves that fall," Goodlett said.
With every good thing, there is often something negative that goes with it, and seasons are no different. Everyone has their ideal, perfect season.
"It would be a season where we get a heavy rain once a week," Goodlett said. "Temperatures between 55-75. Sunny but with a crisp breeze."
Junior Pierson Scott also loves fall.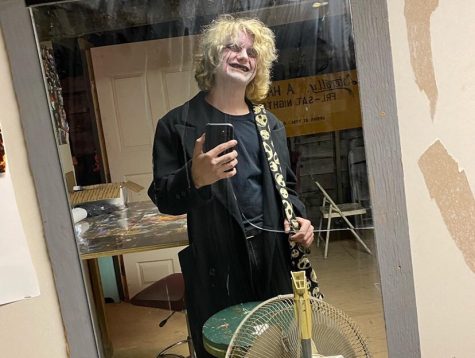 "Every fall I work at the Culbertson Mansion Haunted House," Scott said. "It gives me something to look forward to every weekend and I enjoy getting to make up a character and act them out."
Somewhat coinciding with this, Scott's favorite part of fall is Halloween.
"My favorite seasonal memory is probably Halloween a few years ago when I dressed up as amember of the band 'Gorillaz' with my friends," Scott said. "It was really enjoyable because we were all together and got a lot of candy."
Fall brings about the perfect weather to do the things they enjoy, like hiking and looking for old, forgotten things.
"I hate spring," Scott said, "The allergies are terrible. For me, fall is a good middle ground. I hate the days when it gets hot early in the season, though."
If they could design their own season, it'd be a season with orange leaves, plenty of crops, but with occasional snow. For every person that loves a season though, there's also someone who hates it. Senior Virginia Vish says she hates fall.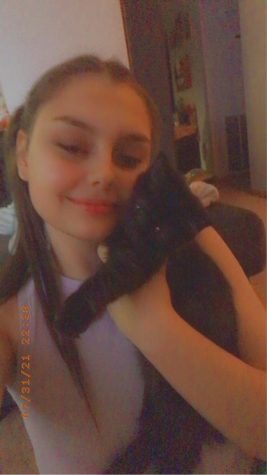 My favorite season is winter because I really enjoy the look of snow," Vish said. "I like the cozy vibes of winter and how enjoyable the cold weather makes the warm indoors. I also love the holidays and the way the Christmas decorations look around the city."
Vish has always loved winter. Her family always takes their vacations around then, and most of her favorite activities in general are centered around the season.
"I like to ski a lot," Vish said. "Though I'm not very good, and you can only do that when it's cold out so I always look forward to that."
In addition, she also has a very strong association with winter and Christmas.
"Personally I associate Christmas lights, hot chocolate, and baking with this season," Vish said. "It overall reminds me of cozy indoor activities. My favorite winter memory is probably going down to my grandmothers in Georgia for Christmas before she died, because it was a time of year we got to go see the rest of the family. 
Even with everything she likes though, just as with any other season, there is something she doesn't like about it.
"The only thing I don't really like about winter is how cold it can be, because I like to dress in ways that aren't very warm," Vish said. "If I could design my own season it would be a holiday season that was warm instead of cold."