Opinions // Cities should be car-free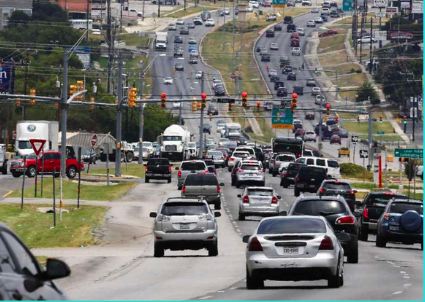 On Mackinac Island, in Michigan, residents cannot have cars. This is also the case for cities such as Fes el Bali, Morocco, Zermatt, Switzerland, and Ghent, Belgium. For many people, especially North Americans who rely a lot on cars, they can't see themselves living without a car, but what may come as a surprise is that people who live in these cities do not want cars on their streets.
I am lucky enough to have had the opportunity to visit Germany, Austria, and Switzerland on a school trip. When I was there, the cars, or lack thereof, in cities was one of the first big differences I noticed between there and the states. While over there, I walked in the street along with everyone one else, and crossing the street was as complicated as changing the direction you were walking in, not walking to the end of the block for a crosswalk button and waiting.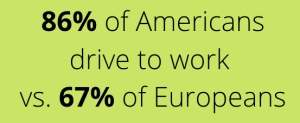 Something that explains this difference is the fact that the United States is a young country, since it has only been a country since 1776. Cities in the United States are only a couple hundred years old.
Meanwhile, European cities, for example, had to adapt cars to their cities, American cities had to adapt cities to their cars. European cities have roads that date back to long before cars existed, making the roads narrow, since they were built for foot traffic and horses. American cities, however, have wide roads, with multiple lanes of traffic, that were for cars only, with thin sidewalks only on the sides and occasionally a lane for bicycles. Having been to both types of cities, the car-free cities were much easier to travel in. Car-free cities are also quieter, cleaner, and safer than car centric cities.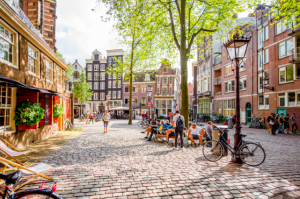 One could argue that cars make traveling faster, but that is only because car-centric cities are built around roads and parking lots, making everything spread far apart. In car-centric cities with businesses and homes spread so far apart, it's no wonder driving is the fastest option, meanwhile, in car-free cities, there are no parking lots, no traffic, and everything is closer together. I found myself going from place to place much faster in Austria than while in Indiana. The city was also quieter, prettier, cleaner, and more pedestrian friendly. It was pretty similar to walking through an amusement park. This may just be my opinion, but I think it's a good thing if you feel like you're in an amusement park while walking through a city.
Anyone who has the opportunity to visit a car-free city definitely should. Even if you disagree with me, I am confident that you will agree after visiting somewhere where the roads are for pedestrians. It helps to really feel the difference between a car centric city and a pedestrian friendly city, and also to have the opportunity to have freedom and more space while walking through the city. You may disagree with me on this now, but I have never heard of someone complaining that a parking lot was turned into a park.