Topping the charts
Students weigh in on popular artists of the decade
What's popping! Music has grown tremendously seeing that the billboards have grown from barely mentioning rap in the top 100 billboards to including rap with up and coming artists that are trying to make it big in the industry.
"Artists are really improving their game and are continuing to make hit after hit in the music/rap industry," senior Gus Dickman said.
Dickman is not only an avid rap/hip-hop fan, he also makes his own music.
Continuing to make top Billboards seems to be a popular theme of rap artists. Rap has become more and more popular day by day and there are many components of making a top hit. Many artists are putting a ton of effort into their songs and albums and paying top price for features and producers. 
"The most important component of music has to be the lyrical ability and high hats," Dickman said. "The beat has to be going dummy."
There are a lot of components that make an artist popular. A good beat, lyrics, flow, and other key parts of a song to make it a hit. People are often comparing artists to other artists. This is  a common theme in the rap category, a question people often ask is 'Is Eminem the greatest rapper of all time?'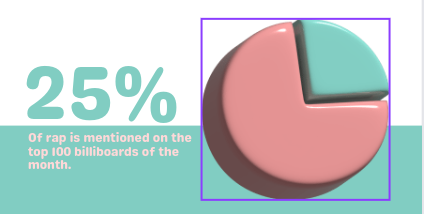 "No," said sophomore Tyler McMillen who is also an avid listener of rap and hip hop. "My top 5 artists are easily  1. Juice WRLD,  2. XXXTENTACOIN,  3. Lil Peep  4. Lil Xan  5. Lil Seeto."
All of these rappers are widely known and have made a huge impact on the rap industry, Not just rap but other types of music are very popular in this day and age. Young teens have other interests in other types of music.
" There are other types of music that I listen to and some of my favorites would have to include sad Lo-Fi type songs and country type songs, both of these categories are very soothing to my brain," McMillen said.
Many types of music have evolved and rap has had lots of influence on teens. The future's looking bright for music and the industry for rap will continue to grow and grow.