New Year, New Season, New Coach
Second year baseball players look to step into open spots
For sports, every year is a new beginning. This year is no different for the Bulldog baseball team. Last year, Head Coach Chris McIntyre retired following an induction to the Indiana Baseball Hall of Fame, and a successful season behind the likes of alumni Tucker Biven, Andrew Clemmons and Carson Chandler, among others.
This year players will have to fill their shoes, including newly-named Head Coach Tim Redford who is an alumnus. Even with a new coach, expectations will not change; the goals of winning the sectional, regional, semi-state, or state championship will not change.
When it comes to great teams at all levels of sports, there's only so much of winning that has to do with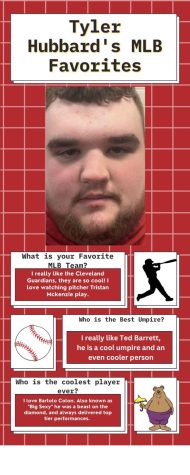 the coach. At the end of the day, the coach has no years of eligibility left, and it's down to the players to win.
For sophomore Sean Rose, this year is one to be excited about. Rose is a pitcher and is looking to help contribute to a good season for the team. 
"Going into my sophomore year is a lot different, " Rose said. "Last year I was just entering high school and this year I've had an idea of what a season looks like, but it's still really exciting to prepare for the season."
Like Rose, sophomore Kadin Bush says he can hardly wait to get out on the diamond.
"The past couple weeks we have been working out after school," Bush said. "It has been a lot of fun and hard work, I've enjoyed knowing each session is inching us closer and closer to winning games. It's all about outworking your competitors so that when the games come, you are more prepared than them."
For many of the players on the team, the change of coach is something that will be exciting, but also something to get used to. Like many high school sports, the season never really ends and outside of about a month to two months break, the work starts with conditioning really early on.
Sophomore Kaleb Elliot is very happy with the way things are going.
"I think having both Coach McIntyre and Redford really helps, " Elliot said. "I get to see different styles of coaching that both help me improve as a player."
Like Elliot, many others on the team are excited about what's to come.
"As a pitcher, the technical side of things is very important," sophomore Tyler McMillen said. " With every at-bat, you must be one step ahead of who's hitting, and be able to deliver a lot of strikes. I find that both coach McIntyre last year, and Coach Redford this year can and have helped me be a lot better."
No high school team just shows up to the games and hope for the best. Thorough practice is required to be able to beat your opponent. For the baseball team, these practices are a way to get a lot better on and off the field.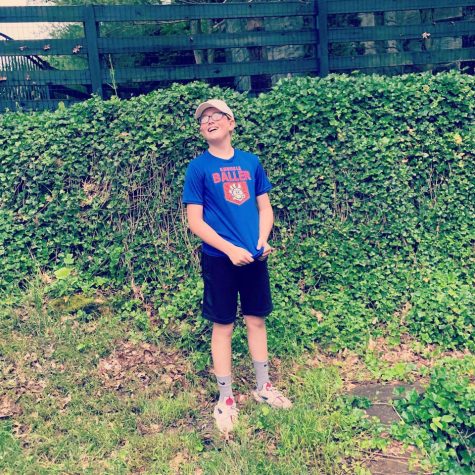 "I think a big part of my success pitching this year will be dependent on what goes on now," McMillen said. " The faster the pitch, the harder it is to hit, and working out can help sustainability in throwing, and avoiding injury, so for me what we do now is just as important as actually practicing pitching."
Similar to McMillen, Bush says he loves the work starting now and views every practice as an opportunity to get that much better than opponents as a team.
"This year is a new start for all of us and with that I think gives us a chance to be great," Bush said. " Every practice we get better as a team physically and relationship wise. It definitely is exciting and something fun to work for."
A common theme among the second year players is the striving for improvement, as a team and individually. While last year was a very successful year for the team, that didn't come without some challenges.
"Last year during a practice when we were throwing around, after an accident, I had a ball hit me in the teeth, " Bush said. "It was definitely unfortunate but just a part of sports and something that happens. While it wasn't something fun, I look back on it as a memory and am excited to make so many this year."
Like Bush, Hubbard made many memories he'll never forget from last year.
"Until you play a high school sport, there really is nothing like it," Hubbard said. "From the increased amount of practices and trainings, to the high level on the field and effort from all players, so many memories are made within the team. It's one of the many things I love about this sport."
This season is going to be one to follow with so many players on the rise, a change at coach, and much more.