Stylin' through the cold
Students share their favorite winter styles
The cold weather outside requires clothing that can keep you warm and comfortable. At NAHS, you notice more creativity with more options of clothing to wear. Senior Davis Krebs explains just why. 
"I prefer dressing in the colder weather because I think sweatshirts, jeans, and jackets are some of the best items of clothing there are," Krebs said. 
Clothing also tends to get more expensive when you have to dress warmer. The average teenager spends 1,100 dollars on clothing every year, according to CreditDonkey. Most popular brands have gotten to be very expensive and sometimes unaffordable. But price is not important to Krebs.
"Good style does not have to be expensive always because you can find worn clothing at a cheaper price, it also depends on what you're into," Krebs said.
A good form of style is different in everyone's head. Some people may like some things that others think do not look good. Nike Clothing is currently the most popular clothing brand in the world, according to FashionUnited. "The most important part of a good style is wearing what you like and what makes you comfortable," Krebs said.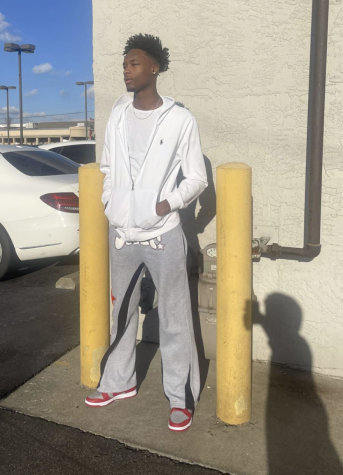 Junior Tavontae Johnson has a similar opinion about style.  
"I like the cold weather better because I like wearing hoodies and sometimes it is too hot to wear hoodies [in the summer]," Johnson said. 
With so many different designs and colors of every artifact of clothing nobody has the exact same style. Based on a worldwide taken survey, for both men and women blue is the most popular worn and liked color according to Neil Patel. When asked for their least favorite color, the majority of men said brown, and the majority of women selected orange. 
"My favorite colors to wear are black and white because they go with everything and you can't mess up," Johnson said. 
Black and white is also one of the most commonly seen colors in outfits. Nike created a basic black and white shoe out of their Nike Dunks model. The Nike Dunk Low Panda was the most bought shoe of 2022 according to Yahoo. There are more than 400,000 pairs that have been sold since release. 
With winter being in full swing, more winter styles are sure to come.