Ye's next move
After an abundance of controversy Ye has taken a step back from all social media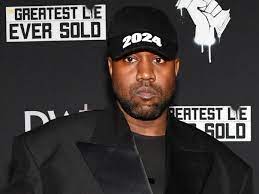 Some people may dislike Kanye West because of his controversial statements, his outspoken behavior at times, and his often unpredictable actions. Others may find his music or style over-the-top or too much for their tastes.
While there are many opinions on Kanye, people's reactions to him can be quite different. 
Back in May 2018, Kanye started controversy when he said during an interview that slavery was a "choice" for African-Americans. In addition, he also made a comment about Jews and the Holocaust where he suggested that people should be allowed to stand up against oppression like Jews were able to do with the Nazis. He later apologized for his remarks but they still caused considerable backlash from both fans and critics. 
Kanye, who now goes by Ye, brought in a considerable profit from his shoe line with Adidas.  Ye earns a 15 percent royalty rate on wholesale for each sneaker sold, according to Sole Retriever.
Some may still choose to wear Yeezys despite the controversy around Ye because they like his style or appreciate the comfort of his sneakers.
"The fact [that Adidas] felt they could color my shoes and name them without my approval is really wild," Ye shared in an Instagram post. "I really care about building something that changes the world and something I can leave to my kids. They tried to buy me out for 1 billion dollars [USD]. My royalties next year are 500 million dollars [USD] alone," according to Okay Player.
Others may decide not to purchase Yeezys based on their opinion of him as a person or what he has said in the past. Sophomore Kenny Watson has a very strong opinion on the Yeezy shoe. 
"I will continue to wear the Yeezy shoe," Watson said. "The shoe is one of the most comfortable on the market. They are still stylish as well."  
Ultimately, this is an individual decision that each person must make for themselves.
It's hard to say for certain what the future holds for Yeezy as a brand. Ye has been an integral part of the company since its start; the vision, creativity, and direction have helped define it. In recent months, many of Ye's controversial statements and behavior have sparked heated debate among fans, critics, and customers. Freshman Sam Seigel says he used to be a fan of Kanye's music.
"I think that Kanye's remarks have ruined his reputation," Seigel said. "I will no longer continue to wear the shoe because I think that the shoes represent him, and because of his remarks, I do not support him."
Ultimately though, even with controversy swirling around him and his brand, it is likely that Yeezy will continue to be successful in some capacity. The company has a loyal customer base that continues to support the brand despite any decisions or controversies from its head. Additionally, they offer high-quality products at competitive prices which should ensure that people still seek out Yeezy items in the future.