Super Bowl is just around the corner
Young quarterbacks headline the 57th big game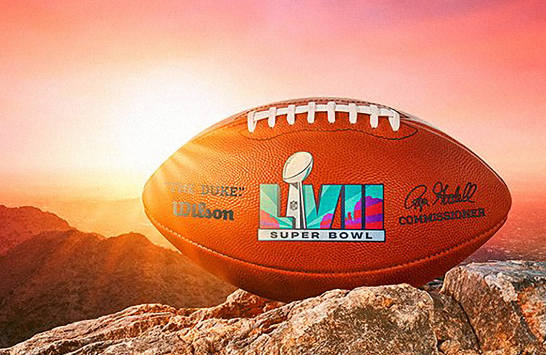 In five days the quarterback Jalen Hurts and the Philadelphia Eagles will face the Kansas City Chiefs, led by quarterback Patrick Mahomes, in the LVII Super Bowl.

The Super Bowl is the championship game of the National Football League (NFL), played annually in the United States. The game is typically held in early February and is considered one of the biggest events in American sports. The winning team is awarded the Vince Lombardi Trophy.

 The Philadelphia Eagles were founded in 1933 and joined the NFL as a replacement for the bankrupt Frankford Yellow Jackets. The Eagles have won three NFL championships, including Super Bowl LII in 2018. Throughout their history, the Eagles have had many memorable players, coaches and moments, making them one of the most storied franchises in the NFL. 

Leading the Eagles on Sunday is the quarterback Jalen Hurts. He played college football at the University of Alabama and Oklahoma University, where he won two SEC Championships and was named SEC Offensive Player of the Year. Hurts was selected in the second round of the 2020 NFL Draft by the Eagles. He played primarily as a backup quarterback in his rookie season, but stepped in as the starter towards the end of the year and helped lead the team to the playoffs. Hurts is known for his dual-threat ability as a passer and runner, and is considered one of the top young quarterbacks in the NFL.

The Kansas City Chiefs were founded in 1960 as the Dallas Texans, and became the Kansas City Chiefs in 1963. The team has won four AFL Championships and one Super Bowl (Super Bowl LIV in 2020). Throughout their history, the Chiefs have had many notable players, including Len Dawson, Willie Lanier, and Tony Gonzalez, and coaches, such as Hank Stram and Marty Schottenheimer. The Chiefs are known for their passionate fan base and have a long-standing tradition of success on the field.

Who is going to win Super Bowl LVII?

Sorry, there was an error loading this poll.

Leading the Kansas City Chiefs is quarterback Patrick Mahomes who was drafted tenth overall by the Chiefs in 2017. In his first full season as a starter, Mahomes was named the NFL MVP and led the Chiefs to the AFC Championship and a Super Bowl win (Super Bowl LV in 2020). He is known for his strong arm, accuracy, and ability to make incredible plays. Mahomes has established himself as one of the top quarterbacks in the NFL and is considered by many to be one of the best in the league today. 

A interesting fact about this year's big game is that Chiefs tight end Travis Kelce has a brother who plays for Eagles. Both are very impactful players and this matchup and very much anticipated.

Both teams are very talented and hungry for their next Lombardi trophy. This should go down in history as one of the greatest matchups ever with up and coming quarterbacks.