Planning for the future
Jobs for America's Graduates prepares juniors, seniors for life after high school
Deciding what you would like to do after college can be a difficult decision. There are options like pursuing post-secondary education, going straight into the workforce or perhaps going into the military. Figuring out what the right choice for you might be stressful just like it is for many high school students.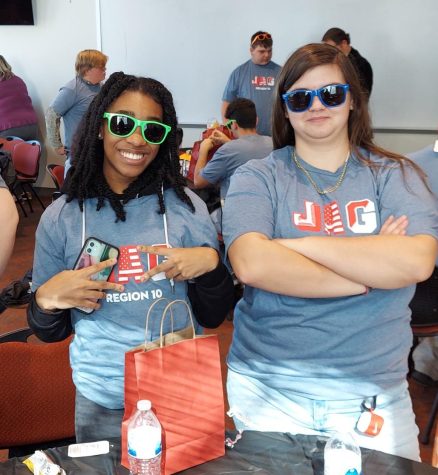 NAHS is one of the more than 1,000 other schools in the US with a Jobs for America's Graduates (JAG) program that helps students explore more of the options and pick which path is right for them.
The program has had lots of success, according to the official JAG website; they have a 65% Full-Time Employment, 79% Full-Time Placement, 78% Post-Secondary Education, and 47% Employment Rate.
JAG is offered a class at NAHS and teaches students job applicable skills and allows opportunities to insure a more successful future.
Senior Danaysia Gober is the Vice President of Leadership Development and currently works at a nursing home. Gober says she plans to attend a trade school for dental school once out of high school. She added that she is excited to see how after high school will go.
"[In JAG] you learn how to write resumes, cover letters, and how to do an interview," Gober said. "These are important things as we all have to do these during our lifetimes so it's amazing to get the experience now if you do not have it." 
In addition to learning helpful skills when it comes to getting a job, the program can help with so much more.
"JAG has helped me become more confident in speaking, as I am introverted it has helped a little to bring me out of my comfort zone," Gober said.
Within the program students also get leadership opportunities. This year nine members received positions at the Installation Ceremony. They then have the opportunity to be an officer and attend a Leadership Development Conference at Ivy Tech. 
With leadership experience comes new skills that can be applicable to many plans the members have in the future. These skills are not just limited to jobs but so much more. 
Junior Jaylen Humphries currently works as a servers assistant and food server at a restaurant. After high school she wants to become a flight attendant and travel the world. Humphries added that the overall experience of the class was amazing.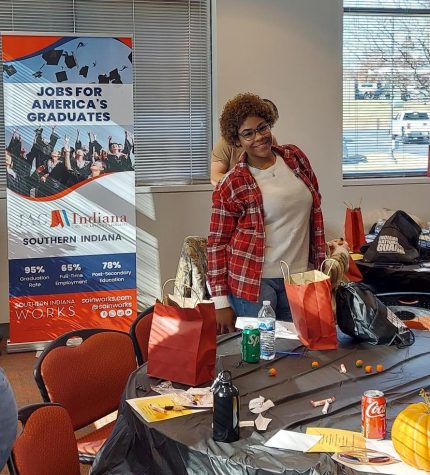 "[The JAG program] has shown me that there is so much more to life and working and being a better person. It has given me so many opportunities to learn the things I've never learned before," Humphries said.
Senior Aydan Paige is planning to attend IUS in order to get a degree in psychology. Paige said he is ready to graduate and pursue his dream career. He added that his favorite part was meeting and becoming close with new people.
The opportunities received through the program don't just stop in the classroom. The class got the opportunity to attend multiple field trips to different job opportunities. 
"I love that the program isn't only involved with school," Paige said. "We get to go on field trips to find more job opportunities and guest speakers come in to help us find other opportunities as well."
JAG students visited the Coca-Cola warehouse and factory and also Derby Dinner Playhouse. 
"My favorite would be the Coca Cola factory," Gober said. 
JAG is a two year commitment for students; they have it in their junior or senior schedules. If interested, students should talk to their counselor for more information.
"For any underclassman who is thinking about taking the JAG program, you should definitely take it," Paige said. "It provides so many helpful tools for your future and the class is one of the best ways to prepare yourself for adulthood."