Here, There, & Everywhere
Bite sized information every teenager needs to know from local, national, and global scales.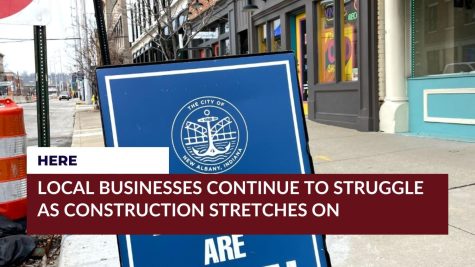 Here
Many Local Businesses continue to struggle as construction extends downtown. Many business owners believe the city shows a lack of care towards them as business owners.
The construction on Main Street began in June of 2022 and stretches to State Street and East 5th Street. Originally, the project was projected to be finished in spring of 2023 but now has no clear end-date in sight. Many local business owners near or on Main Street have grown increasingly frustrated with the lack of progress and lack of care from the city. 
One Southern Indiana, an organization committed to making the region more prosperous, announced they would offer no-interest loans to struggling businesses to help them stay afloat, according to Erik Hackman of the News and Tribune. The City council will also meet on Monday February 6, 2023 at 7 p.m. to discuss offering 55,000 dollars to the One Southern Indiana fund.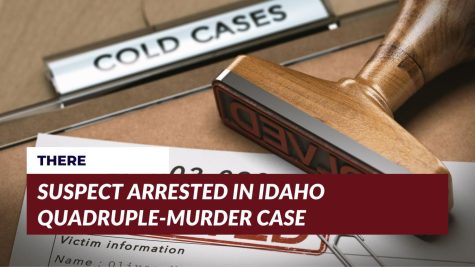 There
Bryan Kohberger has been arrested for the University of Idaho quadruple-homicide that occurred in an off-campus house on November 13, 2022. 
In the six weeks directly following the attacks of University of Idaho students Madison Mogen, Kaylee Goncalves, Xana Kernodle, and Ethan Chapin, the Moscow, Idaho Police Department investigated with the help of the Idaho State Police and the Latah County Sheriff's Office.
Many people on the internet became heavily involved in this case and began to look into the evidence released. Many were wrongfully accused on apps like TikTok, such as Goncalves's ex-boyfriend or a University of Idaho history professor. 
Six weeks after the murders, on January 30, 2022, Bryan Kohberger was arrested for the homicide in Monroe County, Pennsylvania after a pre-planned road trip home with his father. On the way,  Kohberger was pulled over twice by Indiana State Troopers, set up by the FBI.
As of February 6, 2023, Kohberger has been extradited (to be sent back to the county in which the crime took place in police custody) to Latah County and has been charged with four counts of first-degree murder and one county of burglary, which is a felony in Idaho. 
The preliminary hearing for the case has been scheduled to begin on June 26, 2022.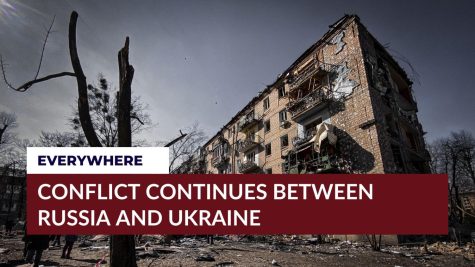 Everywhere
Almost a full year has passed since Vladmir Putin deployed military troops to invade Ukraine on February 24, 2022, yet fighting has not begun to cease. 
At the beginning of the war in Ukraine, many people, even in New Albany, showed their support towards Ukraine by purchasing and flying flags, donating money, and speaking out and staying up to date on what happened. However, American interest began to wane and many do not know what has happened since Russian forces captured Kyiv, the Ukrainian capital city. 
When troops began to capture Kyiv, many believed that Ukraine would not be able to hold their own, but Ukrainian forces were able to fend off Russian forces to the point they "suffered shortages of both troops and equipment", according to Patricia Smith's article "Where the War Stands". This caused Russian forces to give up on capturing the Ukrainian capital and move to eastern Ukraine where many speak Russian. 
Although Russia continues to hold an advantage when it comes to weaponry, military training, and sheer size, Ukrainians have been able to recapture several areas captured by Russian forces. 
'"The Russian Army is seriously depleted," says Seth Jones of the Center for Strategic and International Studies in Smith's article. "That has implications on their ability to fight an effective ground campaign in Ukraine."' 
Although Putin continues to draft more people for the Russian forces, Ukraine is unwavering in their fight to save their country and remain free from Russia. 
As of now, Putin's motives are unclear and he has halted peaceful negotiations with Ukrainian president Voldymir Zelynski since July of 2022.