Womens college basketball gains momentum
Women's college basketball is thriving with the recent events of March Madness, including LSU vs. Iowa match-up. There was an epic showdown between some very talented players and some very high level teams.
One player who has the whole world stirring up around her greatness is Cait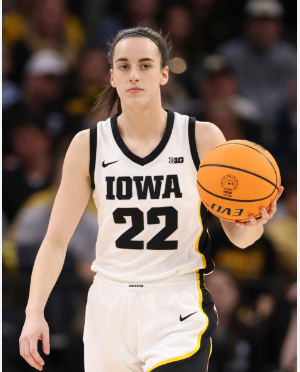 yln Clark. Caitlyn Clark plays for the University of Iowa women's basketball team; this was her third season. She is a point guard and was widely considered to be one of the best college basketball players in the country during the 2022-2023 season.
"Caitlyn Clark is an incredible basketball player," sophomore basketball player Sophia Corley said. "She was the first player to ever have a 40 point triple double in the NCAA tournament. Her leadership and scoring ability is what led Iowa so far into the tournament."
 Clark averaged 26.7 points per game this season and was named the Big Ten Freshman of the Year. She was also a finalist for several national awards, including the Naismith Player of the Year Award and the Wooden Award. She has drawn comparisons to legendary NBA point guard Stephen Curry for her ability to score from anywhere on the court and her flashy style of play.
Another player that has stood out throughout the tournament would be Haillee Van Lith who plays for Louisville.
"I'd say players like Hailey Vanlith inspire me the most," Corley said. :Not only does Hailey play for Louisville (my favorite team) but she is not super tall and still able to dominate the floor."
The Louisville vs. Iowa women's game this year in the championship was the most viewed game on ESPN in the 22-23 basketball season (including NBA).
 Clark led her team to the 2022 national championship game but fell short to LSU.
Star LSU player Angel Reese started her career at the University of Maryland. 
"Players like Caitlyn Clark, Angel Reese, etc. Have really expanded peoples views on women's basketball and with this new support I believe the game will grow even more," Corley said.
 After having a successful career Reese transferred to LSU where they made a historic run to beat Iowa.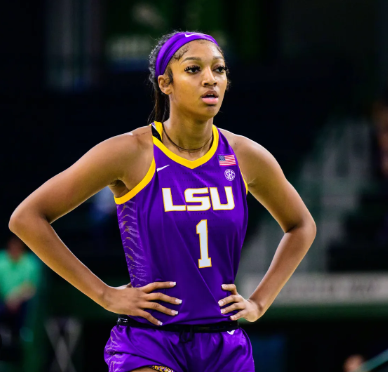 "I think that this year was an amazing year for basketball in general," junior basketball player Ben Seigel said. "The star players in this tournament really made it fun to watch and I am looking forward to watching it next year."
There has been a lot of commotion about the rivalry between Angel Reese and Caitlyn Clark including a few acts of taunting that had taken place in the championship game.
"You know the beef between Angel Reese is really entertaining to watch and both of them battled it out into the end but LSU ended up coming on top," Seigel said.
This year has been very eventful for womens college basketball; there will be high expectations for next year.