The warm weather has arrived, dive into summer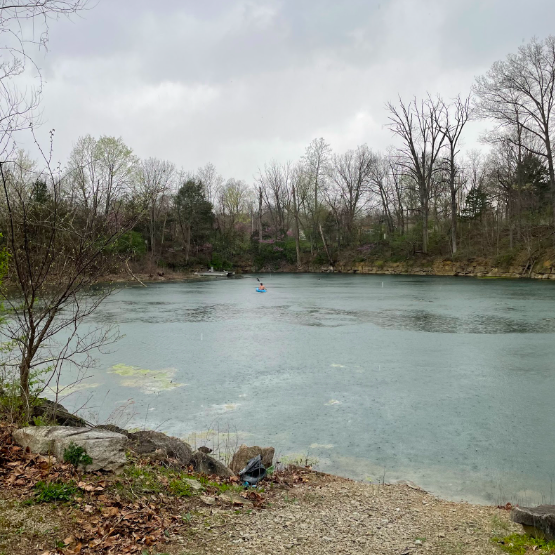 Summer is the perfect time to get together with all your friends and family with no stress from school. The weather also provides a perfect opportunity to get outside and have fun with activities such as swimming and biking to fishing and hiking.
Varsity golf player Rossi Hamilton says his favorite summer activity is golfing and fishing with friends.
"The fish are always more active during the summer, I've had days where I've almost caught up to 45 fish," Hamilton said. 
Camping is a big part of my summer; every year for my birthday in August my family and I go camping. This past year we went to White Rock Park and stayed one night and two days.
I love cliff jumping; it's most definitely my favorite summer activity but due to there not being many cliffs in Indiana, me and my friends jump off of many different things such as bridges, trees and rope swings. White Rock Park is a quarry with just about everything from big cliff jumps to huge rope swings. On top of all of that there's a very nice zip line that is good for all ages. 
Junior Zach Fleming said his favorite summer activity is "travel baseball due to me being able to enjoy my summer while playing the sport I love". Fleming says another reason he loves travel baseball is due to all of the new parks and different states he gets to visit. 
Kaleb Elliott says that summer is his favorite season.
"I get to swim, play baseball, and hang out with friends," Elliott said. "Sometimes when I get sick of being outside in the summer heat I'll just head into my house and hop on the ps5 and play that with my friends." 
Summer is also a great time for students to get their mental health back on track. Many students go on vacations, which gives them a healthy change of scenery. Some students choose to stay home all day, every day and relax without having to worry about a single thing. Lastly, students can go out and enjoy the beautiful Indiana summer weather.   
Summer is the most anticipated season around the world. Not only is the weather absolutely amazing, the days are long and the activities are endless. Many people, not only students, consider the summer to be the most fun time of the year.
The season brings numerous opportunities to spend time with not only just your friends but quality time with your family. Some families like to go for a dip in the pool, while others may go for a walk in the park and have a picnic. My family loves having cookouts in the backyard with our neighbors and close friends. Every year my family and I go to Florida and it seems to be a much needed break every time. Regardless of what activities you like doing, summer is a great time to make memories of a lifetime.