Go outside
Being in nature benefits mental health
Nature is something that a lot of people take for granted. Due to their workload (including education, a job, rest, and other responsibilities), the ordinary student will not have time to truly appreciate nature. However, because of their workload, most students also struggle with stress one way or another.
 Nature is a wonderful stress reliever. The U.S. Department of Agriculture states that being around plants has numerous health advantages, such as a decreased risk for depression, an increase in concentration and attention span, and a quicker recovery from stress. Social connection has a significant role in mental health, and public green areas are the ideal setting for hanging out with friends or making new ones. 
Although Indiana isn't the first state most people would think of for its nature, there are actually many places around New Albany that are perfect for a nice outing. 
Mt. Saint Francis
Although Mount Saint Francis is primarily a catholic retreat, individuals from all ages and backgrounds are welcome to enjoy its natural beauty and events there. Visitors can observe several gorgeous buildings and pathways on Mount Saint Francis. 
Retreats

Programs

Events

Groups/Meetings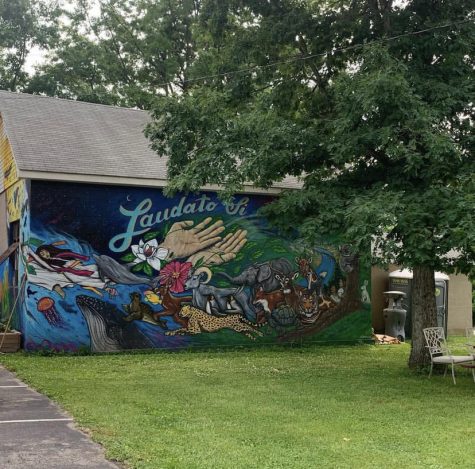 Loop Islands
Loop Islands, or the Wetlands, is a place with tons of greenery. There are multiple different trails and pathways visitors can walk through as well as a bridge that is great for pictures.
https://cityofnewalbany.com/parks/loop-island-wetlands/
Community Park
 Any age group can enjoy the numerous playgrounds, sports courts, walkways, and resting places in Sam Peden Community Park, which is a park open to the public.
Walkways 

Playgrounds

Events

Basketball, tennis, pickleball, volleyball courts
https://www.floydcountyparks.org/public-parks-in-new-albany/sam-peden-community-park
Not only does nature improve your physical health, being in nature can improve your mental wellness and the wellness of the community. Get outside!