The One Direction infection
A then and now look into the impact of One Direction and the longevity of solo careers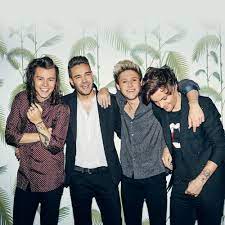 A boy band whose popularity has stretched on for more than 10 years, One Direction continues to stay relevant through former members' solo careers. 
One Direction
One Direction was a UK boy band that originated on the X-Factor in 2010. The members, Harry Styles, Liam Payne, Louis Tomlinson, Niall Horan, and Zayn Malik, all initially auditioned for the singing reality show as solo acts and were meshed into a group by Simon Cowell after being eliminated.
The band, who chose their name based on their shared goal to continue forward, gained a large following while still on the show. Even when they made third place in the competition, the boys were still signed onto Cowell's record label and gained more commercial success than the 2010 X-Factor winners, Little Mix. 
According to a poll conducted at NAHS of 92 students, 42.4% of students said they were fans of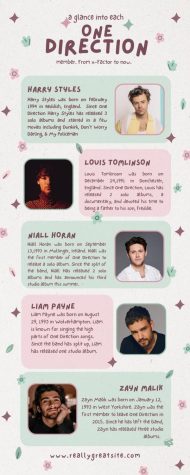 One Direction during elementary school 
Throughout their five years as a band, One Direction released five studio albums including "Up All Night", "Take Me Home", "Midnight Memories", "Four", and "Made in the AM". 
"Four is my favorite album because 'Fireproof' is one of my favorites and I overall love the songs on that album," junior Marin Higbie said. "I also love the fact that all five members were still there and Zayn hadn't left yet." 
However, in 2016 One Direction announced an 18 month hiatus that they have not yet returned from. 
Solo Careers
After Zayn Malik left One Direction in 2015, one year before the announcement of the band's hiatus, he released his first solo album marking the beginning of the former member's solo careers. 
"[I continued to listen to the members of One Direction] because I still liked all the members a lot and didn't want to stop listening to all of them just because the band broke up," Higbie said.
Others, like sophomore Ellie Dablow, became fans of the band after being introduced to the solo albums.
"I listened to Harry's solo albums first because 'Sign of The Times' was one of my favorite songs," Dablow said. " I went into a big One Direction phase after that and then started listening to the rest of the boy's solo albums."
Although Harry Styles 1 was what introduced Dablow to the solo albums "era" of One Direction, she said that her favorite albums now would be "Fine Line" by Harry Styles or "Walls" or Louis Tomlinson. 
"I listen to Harry the most often because a lot of my friends are fans of his and he's definitely on the radio and has more popular songs than the others," Dablow said. 
On June 9, 2023, Niall Horan is set to release his third solo album The Show after releasing both singles "Heaven" and "Meltdown".
"So far I think The Show is great and one of Niall's best, but I wish he would release it already," Dablow said.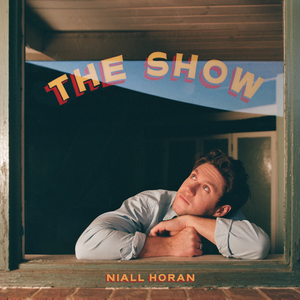 Niall Horan has not previously been as successful as the other members of One Direction in his solo career. In the same poll of 92 students at NAHS, only 29 students reported listening to Niall Horan regularly. 
"I think The Show  will be Niall's most successful album," Dablow said. "I think more people will listen to it because of how much advertising it's getting and it's gaining popularity from TikTok."
Regardless of whether or not Niall Horan was Higbe or Dablow's favorite, both are excited to listen to "The Show" on June 9, 2023 on any streaming platform.