Now Showing Amityville: The Awakening By // Tanner Burch
Hang on for a minute...we're trying to find some more stories you might like.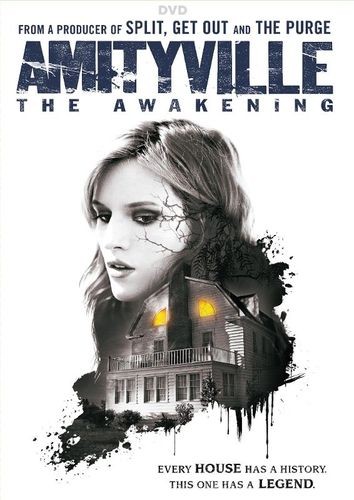 Halloween is bound to come out with horror filled movies in the season, so there should be no surprise the next installment in The Amityville Horror Series, is one of those scary movies.
The Amityville Horror hit bookshelves in 1977, which is a tale of the Lutz family's harrowing 28 days in their haunted Long Island home, cemented itself as the line, "based on a true story."
What should filmgoers expect to see, in this new installment in the horror film franchise?
A brand new film based on the events at 112 Ocean Avenue is set to be released, nearly half a century later, but like any horror story, there have been a few twists along the way.
Not only were there twists in the movie, but there were also twists behind the making of the movie as well.
Some people speculate the new release was actually sabotaged by a survivor of the real life Amityville Horror case.
Besides that occurrence, the movie also had a little bit of a long production being made.
Back in 2013, the Weinstein Company announced that this Amityville Horror installment would be released in January 2015, adding a tenth film to the franchise.
The release was rescheduled for April 2015 before disappearing from the release calendar altogether just a month before it was set to debut.
Expect an all–star cast in the newest installment in the franchise.
The film stars Bella Thorne, Cameron Monaghan, and Jennifer Jason Leigh which promises to be a modern take on the franchise, following a family who knowingly moves into the infamous house, only to come face to face with the horrors inside, info, according to www.weekinweird.com.
Senior Kristen Davis: "I want to see Amityville: The Awakening because I really love scary movies. I think it would be a really good rendition on the cult classic."