Being a Bulldog fan during the pandemic
Boys basketball season ticket sales down drastically this year
It's not a secret COVID is no fun and many things have been greatly affected including season tickets and the classic basketball atmosphere at NAHS.
The new gym was built in 1974 when they first added assigned seats with season tickets. There are not assigned seats this year allowing the limited amount of people to spread out. This will help make sure people are following guidelines.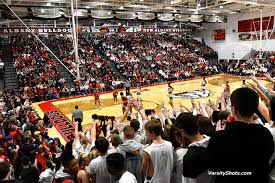 Season ticket sales for previous years average around 2,000, but this year only 850 season tickets were purchased. Considering the main gym holds around 4,000 people, this drop in season ticket purchases is huge. Many families have decided to not purchase tickets this year due to not knowing if fans would still be allowed to attend the games or safety concerns.
"IHSAA has stated they will not halt high school athletics because club sports will not stop. They have advised us to comply with our local health department in regards to the number of spectators and COVID tracing," Athletic Director B.J. McAlister said.
This year there are  guidelines that have to be followed in order to continue on with high school sports including wearing masks and the amount of spectators. While our county is in the orange zone the gym can be at 25% capacity which is around 1,000 people. When we are in the red zone only  immediate household members of the players and participants are allowed. If the guidelines are not followed, there will be no spectators allowed, according to Mr. McAlister.
"Some events have had no fans due to the inability to be able to follow COVID protocol/procedures." McAlister said.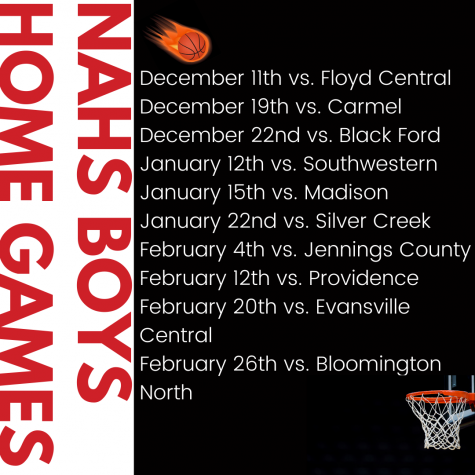 With all of the rules and regulations this year on the amount of people allowed at each game, basketball games are looking and sounding a little different. With so many less people this could actually affect how the team performs. Crowds can help a team win a game when they know everyone is cheering them on. 
"The crowd noise can make such a difference in a big game like NA versus FC," sophomore Davis Krebs said.
Although there will be a lack of fans, cheerleaders are still allowed to cheer with strict guidelines. The cheerleaders will also be affected by the lack of fans because one of their main jobs is to lead some of the cheers. There will also be less cheerleaders for each game making it more difficult for the few allowed to attend.
"Not all of the cheerleaders get to cheer at the games," junior Candace Clark said. "We also can't cheer at away games."
Fans who are not able to attend games in person this season can still support the NAHS basketball teams through the NFHS network where they can pay a fee to watch games streamed live.