All we do is win
Bulldog football team went undefeated this year in conference.
October 15, the Bulldog football team beat Floyd Central, 35-16, leading them to 6-0 record in conference and will face them again October 28 in the second round of sectionals.

Junior Elijah Jennings said it felt great to go undefeated in conference.

"New Albany football hasn't been able to do that since 2002, overall a great accomplishment but we are not done yet," Jennings said.

This team was 6-3 in the regular season this year and made history and finally beat teams they haven't beat in years.

Head Coach Steve Cooley said that this team is different from past teams this year.

"

They are experienced, they are fast, they're explosive."

— Head Coach Steven Cooley

Cooley said. "They love football.They're great kids, they hate to lose." "They got a good mind between them. They have played together for a long time and have been successful together. They're just carrying it on.  I think it is just a great group of young men that have had good results."

The New Albany Football team beat Columbus East in the conference, a team that they haven't beaten in 19 years.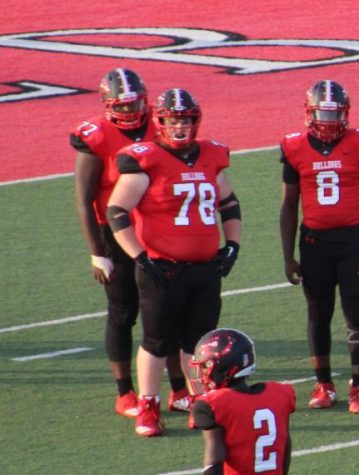 Senior Sebastian Landon's favorite game this season was the Columbus East game. 
"That game took everything we had physically, mentally, and emotionally," Landon said. "We had our highs and our lows during that game offensively. We struggled at times and defensively we did as well but we never got down like in years past." "We kept fighting to try and come away with our first victory over them in twenty years and we were able to do that successfully and shed some tears afterwards."
The team also experienced another timely victory and was finally able to take the New Albany and Floyd Central anchor back to the Doghouse after the Floyd Central game. 
"The anchor is like a rival trophy between New Albany and Floyd and whoever wins gets to keep the trophy for the year," Jennings said. "It felt great to bring the anchor home. We haven't won the anchor since 2002 so it was pretty funny to finally send Floyd packing."
Coach Cooley said he expects for Floyd to come out better than they did the last time after the Highlanders smacked Jeff. 
"Floyd's playing well so we got a week off so hopefully we don't come out rusty and come out with a good start on Friday night," Cooley said. "Our kids are focused. They've had a good week and a half of practice so far and our kids will be ready."
The players are also individually preparing for the games in order to bring home the win on Friday. 
"I'm preparing for sectionals the old fashioned way, no contact outside of the school by that I mean no social media, putting my head down in school, and getting my academics in. Then going straight to work once practice starts," Landon said. "I don't want to have the feeling of losing like we did last year after we lost to Jeff for the sectional title after we were up coming into the second half.  The team and I are just preparing to win everything out right and not try to lose for a few more weeks."
The Bulldogs are preparing for the win because they know that if they don't win it would mean the end of their season. 
"The team and I have been watching film on both of the possible opponents that we might be playing, fixing and tuning up our mistakes cause when it comes to play off time everything before doesn't matter we gotta play perfect cause if we don't we give our opponents a chance to shock the world," Jennings said.
In the beginning of the season many of the bulldogs experienced injuries, causing them to lose three games. Landon said he is excited to hopefully play against Bloomington South again in regionals. 
"In the regionals, where we'll most likely play Bloomington South, we're wanting revenge even more so than the other teams this year after not being at full strength week one against them and them talking all that smack on the field just to slap them in the face with it would be great," Landon said. 
Kickoff is at 7 pm at the Floyd Central football stadium. 
"The only thing I have to add is if we play to our max potential I promise you we shall shock the world," Jennings said.
Leave a Comment
About the Contributor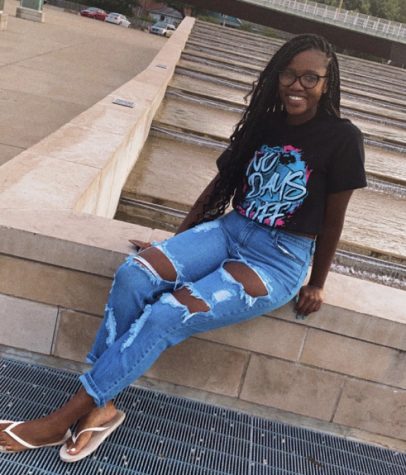 Joy Robinson, Reporter
Joy Robinson's Five Favorites
Favorite Restaurant
My favorite restaurant is Texas Roadhouse or Steak n Shake. I love the rolls from Texas Roadhouse and...