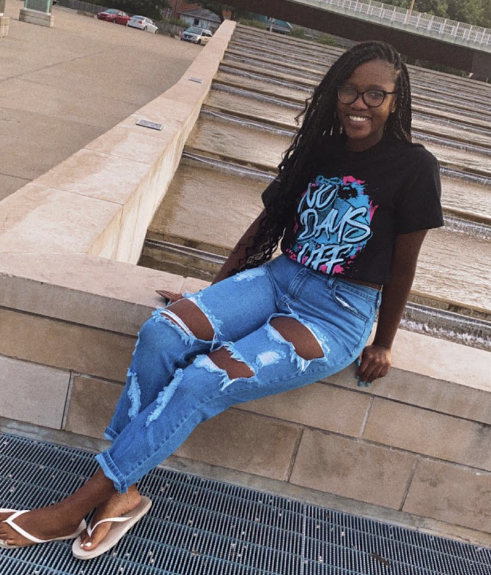 Joy Robinson's Five Favorites
Favorite Restaurant
My favorite restaurant is Texas Roadhouse or Steak n Shake. I love the rolls from Texas Roadhouse and their chicken tenders. I love drinking an oreo shake from Steak n Shake.
Favorite Sport
My favorite sport is basketball. I have played that since I had was 10 years old. I played for New Albany since my freshman year. My favorite NBA team are the New Orleans Pelicans. My favorite college team are the Louisville Cardinals. 
Favorite Vacation Spot
I love going to Florida during the summer. I love being on the beach and getting darker. Being in the ocean is a very calming experience that I love. I also love eating new restaurants when I go down there. 
Favorite TV Show and Movie
My favorite TV show is The Vampire Diaries. I love watching vampire movies and shows. My favorite movie is See You Yesterday.
  Favorite Quarantine Activity
My favorite quarantine activity was running or online shopping. I did a lot of both during quarantine. I would run around my block at least 3 times a week. I also online shopped a lot. I probably spent over $300 on clothes, shoes, and other random things during quarantine. 
Joy Robinson, Reporter
Nov 23, 2020

Teens vs. Covid-19

(Story)

Oct 07, 2020

TikTok there goes the clock

(Story)

Sep 13, 2020