Wrestlers place third at State
Senior Brittany Jackson and junior Sierra Zamorano represent the Bulldogs
On January 14 senior Brittany Jackson competed at State alongside her teammate Sierra Zamorano. Jackson wrestled three matches and won two of those to secure third place in her weight class. Zamorano also placed third in her weight class.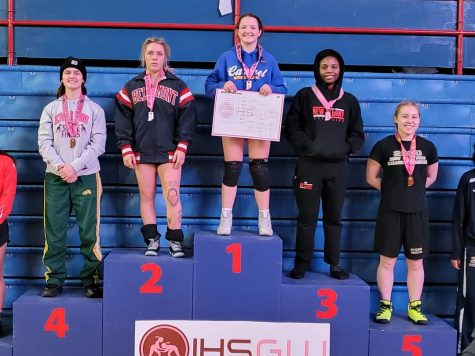 Jackson made it to state in the 2021 season placing sixth in her weight class. Jackson says she started wrestling at 15 after two of her friends convinced her to join.
"I most definitely felt more confident this year. This year it was more emotional because I placed higher and it's my last year," Jackson said.
To move onto the state meet wrestlers have to place in the top six in their weight class. This year there were more than 350 girls at the regional meet. At the state meet Jackson wrestled three times winning two of those matchups. 
"My biggest strength in the state tournament was counter-wrestling. That means if someone tries to score on me, I have a great feel, I can go back on them and score and can use that against them," Jackson said. 
For many years wrestling has been seen as a sport just for boys, but in 1971 the first girls wrestling club opened and in 2004 female wrestling was added as an Olympic sport. Now wrestling is one of the fastest-growing female sports. 
"For girls who want to wrestle I say go for it, but I will not lie, it is harder for girls because our bodies can't handle some things but we can push through," Jackson said.
Although males have a higher muscle mass than females, strength is not the only thing that goes into wrestling. Speed and flexibility are two main skills wrestlers work on.  
"Footwork ties into wrestling," Jackson said. "Dancing does too; a lot of the wrestling moves came easier because I am flexible." 
As for those who say girls can't wrestle, the senior has a response: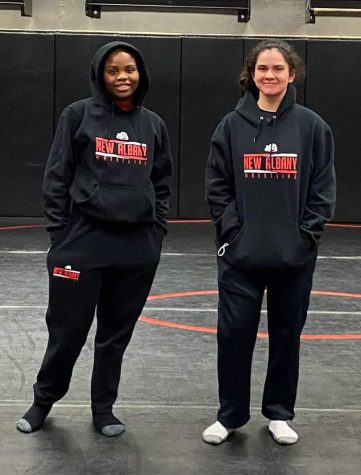 "I'm pretty sure Sierra and I could score on your son – meet us on the mat," Jackson said.
Although Jackson said she is sad to see her senior season end she looks forward to life after high school.
"I give credit to myself and my teammates even though this is an individual sport; I am very thankful for them," Jackson said.