I Don't Need This by// Kami Geron
Hang on for a minute...we're trying to find some more stories you might like.
Don't Hate My Date!

Valentine's day is only five days away! Are you rushing around trying to find that perfect gift, bouquet and card? Blah blah BLAH. The typical expensive necklace or chocolate covered strawberries are so expected that if you don't spend your savings on it, you must not be romantic! Now don't get me wrong, some chocolate strawberries sound good! Food is the way to most people's heart. Do social norms really have to dictate everything we do, including how we choose to show affection?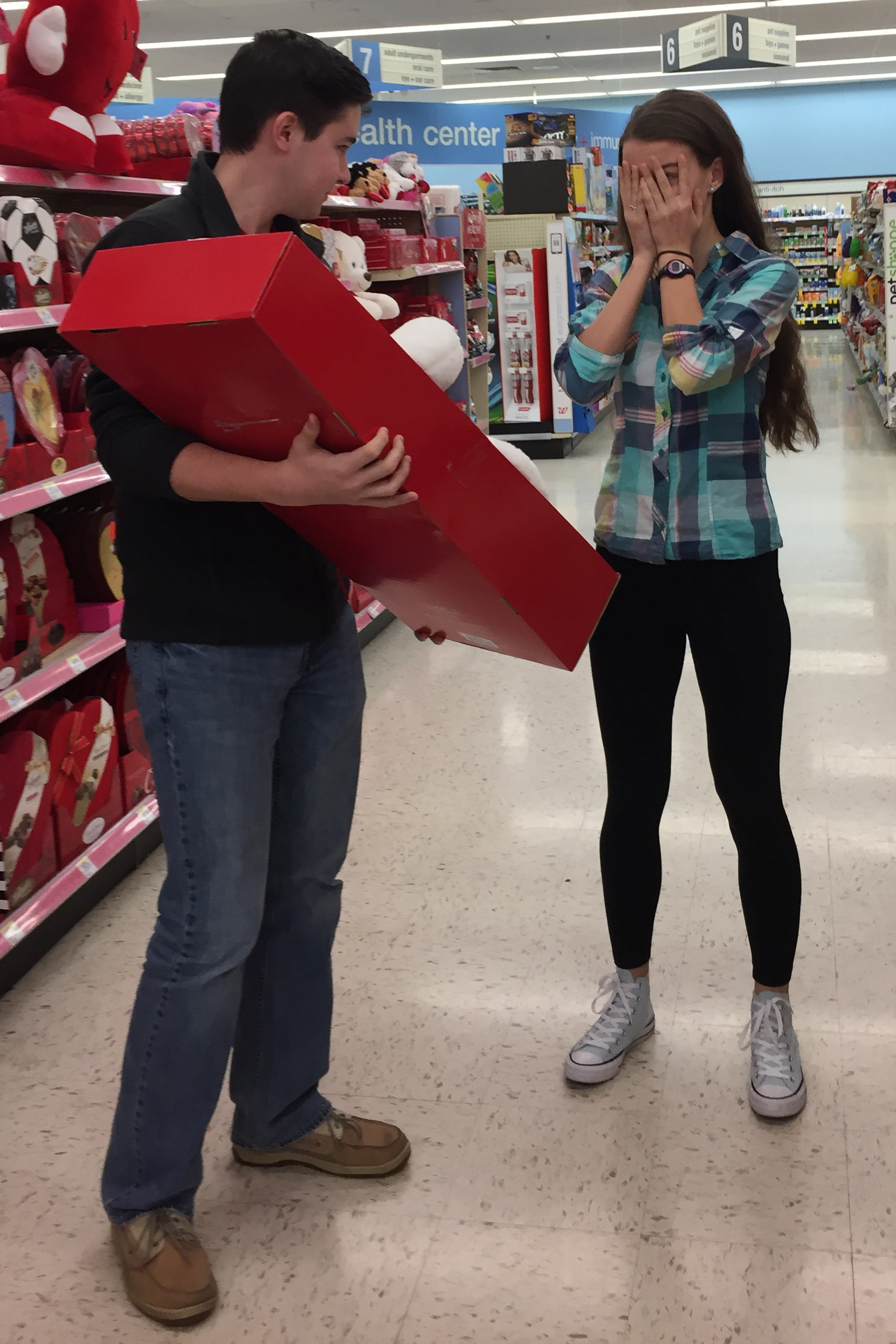 Everyone is different. Dogs show affection with "kisses" (aka slobbery licking that grosses you out). Cats vocally with purring. Humans, at least Americans…whatever the jewelry businesses are advertising that you must buy (or you'll live a sad, lonely life). I feel like Valentine's day isn't just too commercialized, it gives the creative and caring people a bad wrap.

Again, my bad to the people who do buy jewelry. It's a significant gift that is timeless and forever will be important, but that doesn't mean everyone should be pressured to buy some fancy ring, necklace, earrings or watch. With social media postings rubbing what someone else got in everyone else's face, I'm urging people to tune out the commercials claiming the only way to a woman's heart is through so and so's jewelry business.

No teen can have a full-time paying job, we're at school. Whatever money you have is from family, jobs, or chores. Teens have many different priorities, from saving up to buy dinner, clothes or maybe a car. Relationships and romance are hard enough when you have sports, school, friends and family to balance with them. So here are some some helpful "cupid's arrows" to point you to the right direction.
Roses Won't be Red, They'll be Overpriced:

At any other time of the year, a bouquet of a dozen roses will set you back anywhere from $10–$50. On Valentine's Day, you get "surge pricing" because roses are in demand, so you will have to pay way more for them.

Restaurants Take Advantage of Your Valentine's Day:

From having to book weeks in advance and paying a fortune, restaurants are changing all their norms, especially their prices for this "romantic" evening.
Paper for Paper:

Americans buy over 180 million Valentine's Day cards every year. Is spending $6–$7 that contains a cheesy verse that important? Cards will most likely go in the trash in a week or two. Guess what my DIY-ers, the price of a piece of card-stock is less than a dollar at most craft stores. Just fold that in half, write something that comes from your heart, and glue something fun or sweet tasting on the front. Maybe even one of those name brand candies that say they're fabulous but really taste like, well, card-stock or worse, cardboard!
Another Sweet Markup:

To mark the occasion, candy companies make heart-shaped boxes or big, romantic packages, but it's the same old candies inside. You're just paying extra for the presentation. Guess what, those same chocolates will be 50% off the day after Valentine's Day.
Special Delivery:

It's all about the money, money, money.

If you're looking for anything to be delivered on Valentine's Day, you will pay quite a bit for that privilege. Some stores will tack on $10 or $20 to the gift just to have it delivered on that specific day.
From time.com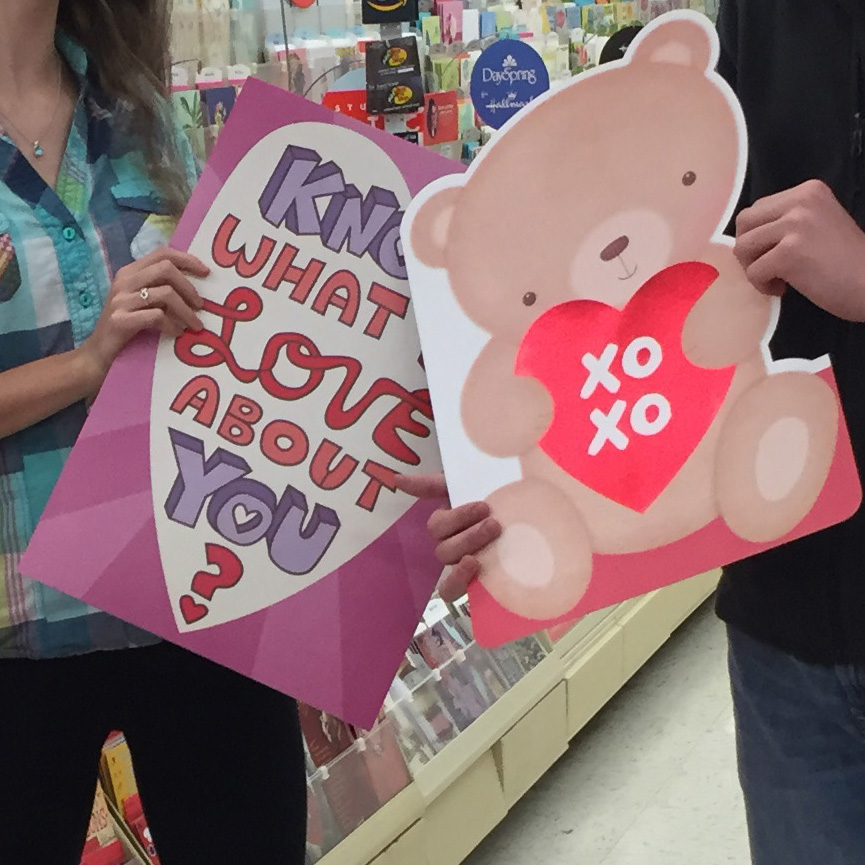 Do you get what I'm saying? It is the thought that counts. So what if you don't get a rose, or a necklace, a big bear or chocolate. A paper that says "I like you because" would be better than any of that, and I would keep it long after some corny thing. Even with a low budget, I'd personally take whatever I have around the house. Type a poem even if it's bad, or just get some blankets and movies out to enjoy together.
Valentine's Day is a national day for the romantics to unite and to celebrate the feeling of compassion, care, and importance. Choose what you think is best. It's your thought that matters after all, not Joe Schmo over on Twitter who tweets what a great idea they have. Happy Valentines to all, and good luck in your panicked last days of stressing.