Meet me at "Midnights"
Taylor Swift set to release tenth studio album on October 21, 2022 at Midnight.
A word Taylor Swift has mentioned countless times will now join the ranks of her iconic album names at midnight Friday October, 21, 2022. As somebody who has listened to Taylor Swift for as long as I can remember, I am very excited for a brand new album to be released.
   This album will be released directly after Swift has re-released two of her previous albums, Fearless (Taylor's Version) and Red (Taylor's Version) in 2021.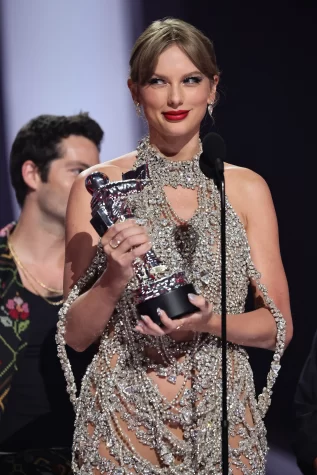 Many fans did not expect a brand new album until after Swift was done re-releasing all of her previous albums owned by Scooter Braun, Taylor Swift, Fearless, Speak Now, Red, 1988, and Reputation.
   Recently, the Taylor Swift twitter community speculated that an original album was coming, potentially "Karma", a fan-theorized lost album. Swift addressed the rumors and announced her newest project, Midnights during her acceptance speech for the VMA Video of the Year Award, awarded to "All Too Well (10 Minute Version): The Short Film", written and directed by Swift.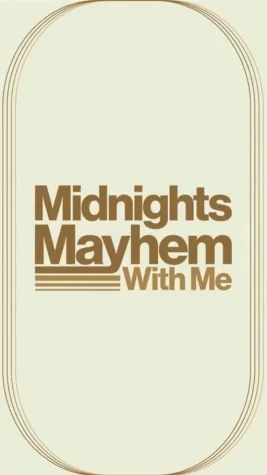 Coming off of two re-releases, it has been pretty difficult to pinpoint what to expect for Midnights. Some believe that this album will follow the indie-pop vibes the singer first presented when she released Folklore. Others believe that this album will have a brand new experimental sound. Personally, based on the track titles Swift released through "Midnights Mayhem With Me" on TikTok, I believe that there will be a mixture of both.
   Track titles that just scream Taylor Swift to me have to be "Lavender Haze", "Snow on the Beach (ft. Lana Del Rey)", "Maroon","Midnight Rain" and "Sweet Nothing". These also happen to be the songs that I am most excited about on the album. From a Lana Del Rey feature, to a sweet love song written by Swift and her boyfriend, Joe Alwyn (who goes by the pen name William Bowery). These songs just feel like Taylor Swift songs to me.
   The other titles included on the album are "Anti-Hero", which has a YouTube challenge attached to it, "You're On Your Own, Kid", "Question…?","Vigilante Sh*t", "Bejeweled", "Labyrinth", "Karma", alluding to the lost album, and "Mastermind". These titles just remind me of a bank heist just based on the word choice Swift used. I feel like these songs will be the perfect hype-me-up songs for whenever I have to take a big test or step outside of my comfort zone.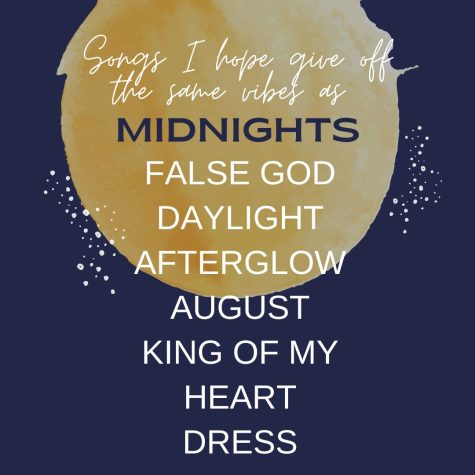 Legitimately, I hope that this album goes in the direction of Reputation and some of her more mature content she has been releasing in the last five years. When people think of Taylor Swift, they normally think of a sweet teenage girl who sings sweet country love songs like her most famous "Love Story", but I believe Swift is trying to appeal more to her maturing audience who no longer sees the world through rose tinted glasses. An audience who are no longer the little kids belting Taylor Swift in the car with their moms, but the young adults screaming the lyrics of some of her more depressing songs in their cars while downing their fifth cup of coffee for the day. This album is for the fans who don't know what's going on but decide to just take it one step at a time. After all, as Swift herself said the album was a "struggle through sleepless nights".
   Midnights will be available for streaming on October 21, 2022 at midnight on all music streaming platforms. For my complete album review, visit the Blotter website Tuesday October 25, 2022.