2023 Rap Albums
This year looks to welcome back four of the greatest artist of the last decade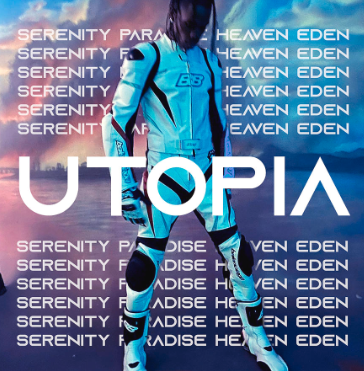 Every year the anticipation of new music is in no short supply. In rap music, many artists drop every year or two. When looking at the potential drops this year, it is nothing short of exciting!
While many artists are looking at having a release this year, we are going to focus on four artists: Travis Scott, Playboi Carti, A$AP Rocky and Tyler the Creator.
Travis Scott // Utopia
The first big artist is Travis Scott with his new album Utopia.
 Travis Scott fans have been eagerly awaiting the release of Utopia and the album is sure to be one of the biggest and most talked about releases of the year. Whether you're a longtime fan or new to Travis Scott, Utopia is a must-listen for anyone interested in avant-garde music and the future of hip-hop.
Despite the success Scott has had, that hasn't come without some troubles. In November 2021, Scott hosted the concert festival Astroworld. During the event, the crowd over-flooded and led to 300 injuries, with eight people dying that night; two more died later at the hospital.
Originally, it seemed that Scott's album Utopia would be dropping later that year or during the early months of 2022, but amid controversy, Scott took some time away from the spotlight and still hasn't released his anticipated album.
Playboi Carti
When it comes to music you either love or hate, Carti is probably the top example. With a psychedelic hip-hop style production layered with a unique flow and voice, some people can't get enough of Carti while others cannot stand his music. Since releasing his highly influential and beloved by many album Whole Lotta Red in 2020, Carti fans have been on the edge of their seats awaiting another album.
The album, which is expected to be called Music due to Carti saying "It's nothing more than that," is expected to drop sometime this year. The album was first teased on his Instagram with a picture he posted on his story showing three of the song titles and saying "Music OTW." Overall, while the album is still very secret, it seems the release is close and all we can do as fans is wait.
A$AP Rocky
When it comes to rappers enjoying what they do, Rocky is at the peak of that. Rocky, who was just naturally gifted to rap has always released whenever he feels like it and does it for fun as opposed to treating it like a strict job.
Every year Rocky has released the world of rap has been in for a treat. This year Rocky is expected to drop his new studio album Don't be Dumb. The album, which was first teased on a Thursday Night Football commercial in late 2022, has had many questions surrounding it. Along with the commercial, Rocky also did an Amazon Music live performance on December 8,
A$AP Rocky's expected album name teases at Amazon Musicit; fans could assume to be on the next album. Lastly, following the Amazon Music event, two weeks later he released a single "Same Problems" dedicated to a deceased member of his group, A$AP Yams.
We can look forward to many artists being on this album, Rocky said Tyler, the Creator, Lil Yachty, and Miguel will be on the album, but will be hopefully only a portion of the artists on the album. With a seemingly likely similar psychodelic music style similar to his 2015 album At. Long. Last. ASAP fans cannot wait for another record from one of the 2010s greatest.
Tyler, the Creator
Since 2011 Tyer, the Creator has always dropped an album every other year. With his last album being in 2021 if he is to follow his last decade trend, then an album should be coming this year.
Tyler has always released some of the most unique and high-quality music that goes beyond just rap. After being rewarded album of the year for his 2021 album Call Me if you Get Lost the expectation for many this year will be a repeat of that.
The album which is expected to be called Welcome to the Disco hints at a creative direction of Tyler we haven't yet seen. While many of these artists have hinted heavily about what is to come, Tyler hasn't done that. Apart from the album title and the expectation that he will release this year based on past trends, we are left pretty dry on information about his new record. But, the only thing fans of Tyler need to get excited about is a name and expectation. Just saying Tyler is dropping an album and "Disco" is a part of it, will have fans around the world buzzing.
When it comes to rap music, few have more consistency and high quality than these four guys. Keep an eye out for these releases this year.